We got a promo pack of these over the weekend, so I've been tossing the tracks onto the playlist and picked a few favorites.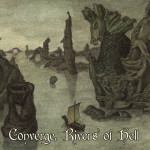 Tempestuous Fall – Converge, Rivers of Hell
This CD compiles different doom metal bands. Tempestuous Fall is funeral doom with folk metal touches, like Skepticism crossed with Green Carnation or Falkenbach. The result is really elegant passages of slow guitars over which keyboards play a faster, almost medieval melody, while vocals chant and drums provide dramatic emphasis. Aesthetically this is a promising approach and Tempestuous Fall craft pleasant but melancholy melodies to fit it.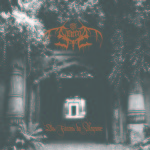 Sartegos – As Fontes Do Negrume
If you can imagine a black metal band with the technique of a primitive band like Mystifier or early Rotting Christ, but that used melodic progressions more like Ancient or Enslaved, Sartegos is a reasonable approximation. These are often winding songs that bring out the melody in their riffs, but not before sliding into some mid-paced aggression. Vocals are disturbingly grim as well.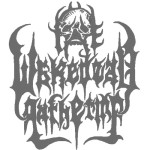 The Wakedead Gathering – The Gate and the Key
This is old school death metal but of a faster variety, with riffs like Unleashed but more in an American style, such that momentum is conserved and transferred. Deep bassy guttural vocals accompany faster riffs like mid-period Incantation or Malevolent Creation but these are fragmented by extensive doomy, melodic parts that create contrast. This band does a lot well, but some of their shorter riffs are too predictable, and the result delves too deeply into the repetitive part of old school death metal.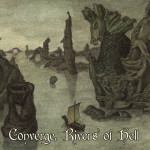 Midnight Odyssey – Converge, Rivers of Hell
This song (from the Converge, Rivers of Hell compilation) alternates between extended phrase atmospheric black metal and acoustic-y stuff that sounds a lot like Craig Pillard's Methadrone. This lengthy track mostly features the latter, which tends to operate in cyclic patterns with layers induced by using background keyboard tones to complement the foreground guitar. Using relatively few themes, it spins each off into melodies and then applies those in a variety of forms, some blasting and aggressive and others slowed-down and mellow. The result is similar to the longer tracks on Enslaved's Frost but with more of a spacey vibe like that found on the early Manes material.
3 Comments
Tags: Black Metal, Doom Metal, midnight odyssey, sartegos, tempestuous fall, the wakedead gathering