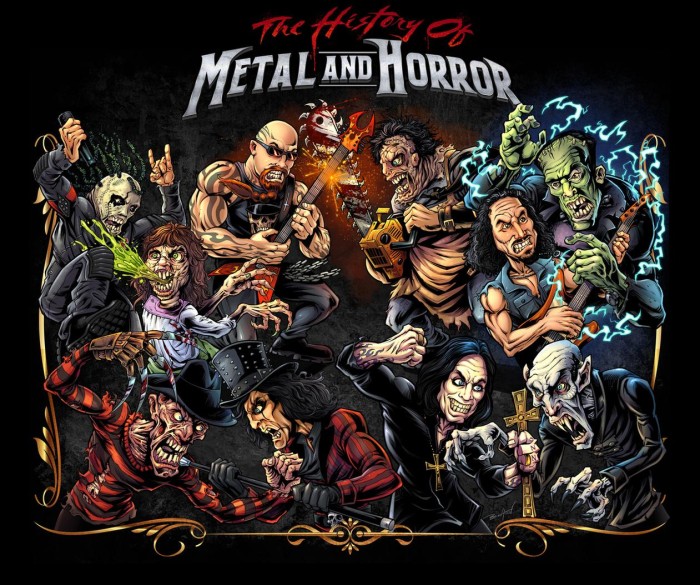 Director Mike Schiff has embarked on a new project: a documentary called The History of Metal and Horror which explores the complex relationship between heavy metal and horror films. The documentary will include interviews with horror icons such as Tom Savini, Gunnar Hansen, Sid Haig, and John Russo as well as musicians such as Kirk Hammett, Corey Taylor, Alice Cooper, Jonathan Davis, and more.
Metal Blade founder and icon Brian Slagel is producing the film. The producers released the following statement:
A documentary (currently in production) which explores the history of heavy metal music, horror films, and how the two genres have merged together over time.

Various metal artists share their greatest fears, favorite horror films, their influences, and much more. Horror film icons also discuss how their films have influenced the horror genre, their connections to metal artists, and why metal and horror work together.
For more info, head over to the movie website and watch the promo trailer below.
5 Comments
Tags: brian slagel, Heavy Metal, horror films, mike schiff