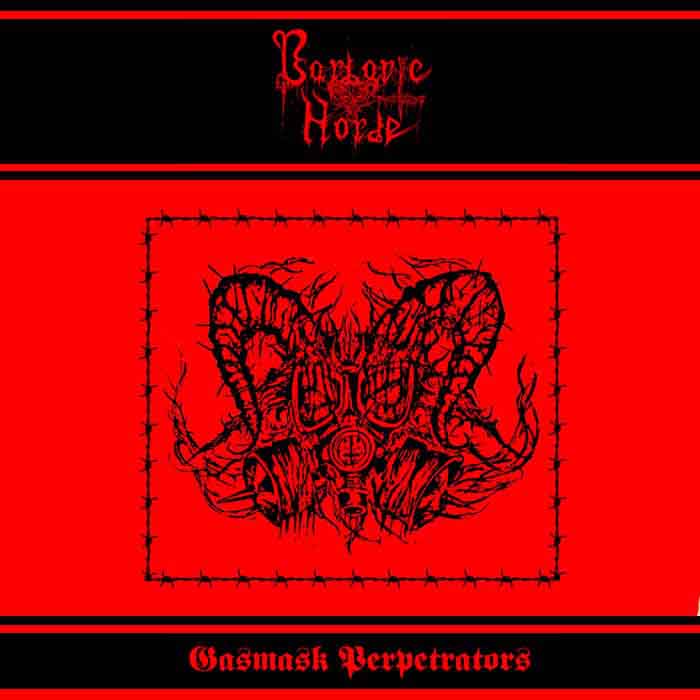 Article by David Rosales
One of the greatest curses of the Internet age is that every kind of garbage can be marketed as "art". Labels pop out of nowhere only to pump out bad excuses for music; albums not even the people who wrote them can remember a week after they listen to them. Barbaric Horde's Gasmask Perpetrators is one such worthless package.
While we insist that cliches of music are themselves not the problem, as they only constitute solidified code words of an artistic circle or movement, these really do need to be used to express something unique. What good is a book that has no spirit of its own, no story of its own? What good is an album that plays the same old tropes in exactly the same way with nothing but a mere reproduction of what has come before it? If not for its overall air of mediocrity, Barbaric Horde should be reprimanded for wasting anyone's time with absolutely nothing but empty statements and pseudo-underground statements. If you believe you are underground so much, then you do not try to be so by emulating the exterior of the sound of what today is known as classic "underground". If you believe you are truly underground, you stay so by staying hidden, not by imposing your third-rate crap on all of our ears. Anyone who doesn't understand this is at best a poser deserving of all your elitist contempt.
6 Comments
Tags: 2016, barbaric horde, Black Metal, gasmask perpetrators, lame metal, Portuguese black metal, sadistic metal reviews