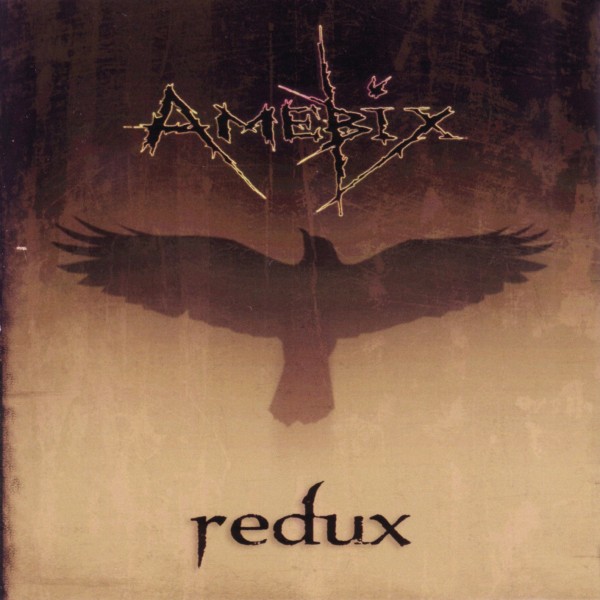 "You know kid, uhh, usually when someone pulls shit like that my first reaction is I want to punch his fucking lights out. But you know something? You're all right!" Most re-visions of older works by popular musicians end in tears and terror. This one re-creates three classic Amebix tracks in a form the band suggested was always intended but was not possible owing to the primitive production and living conditions of the day, and Amebix surely knew that their fanbase — who grew up on the versions as they were — would approach this with trepidation and skepticism. But there is no easy review for this disk.
Redux does not fall into the usual trap of making a glamorized and overly-slick version of the past. Instead, Amebix restyle their foundational songs more as if Metallica and Prong had collaborated to emit a dystopian metal album. Double-picked muted downstrumming and faster tremolo strumming all make an appearance, along with approximately half the vocals which are a hybrid of the Amebix style of Motorhead-influenced distorted vocals and the bassier, gnarlier death metal vocals to follow. But what is really surprising here is how these songs work very well given the high intensity treatment, which transitions them from a kind of contemplative and mournful look at our world to a savage Nietzschean attack of those who want to hoist the black flag and slit some throats. There are times when, much as happened on the first Burzum LP, these vocals are simultaneously so vulnerable and savage that they convey a sense of total commitment to desperate acts.
In addition, the more rigid playing of these riffs and uptempo approach gives the entire EP a malevolent vibe. These songs were great in the past, and they would be known as great here as well had this been the past. That being said, it will offend many punk purists and metal purists alike, despite having faithfully upheld the spirit of both genres. Not only that, but the haunting and unsettling sense of peering under the skin of our society and seeing underneath the makeup and credentials a swarming mass of crawling horror remains and may be intensified by this more assertive re-creation. While I liked the album that followed, I would gladly sign up for a full album of Amebix songs in this style as well.
1 Comment
Tags: amebix, crust, Hardcore Punk, Heavy Metal, profane existence, Speed Metal