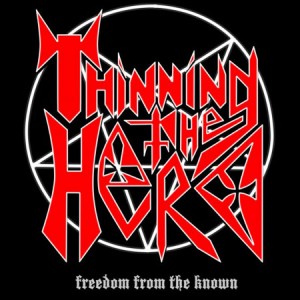 What's an obviously hard-rock band doing on a deathmetal website? The answer is that it's good to remember that there's decent mainstream metal out there, but that all of it shares a singular trait: it stops trying to be cute and focuses on being heavy metal.
Rabbits sound like a three-way cross between MGMT, Crowbar and Motley Crue. The result is a somewhat violent psychedelic sound with a horde of riffs cut from familiar cloth that yet hold their own because they help this band deliver the experience it promises, which is chaotic and semi-antisocial modern (post-"alternative") metal with deep roots in the world of gritty hard rock.
You're not going to stagger back from this foaming at the mouth and proclaiming it genius, but you may enjoy it for its messy take on what metal would be if it weren't focused on being so cute twee, deceptive, clever, etc. It's just a rockin'-out experience, like Red Fang but without the smarm.
2 Comments