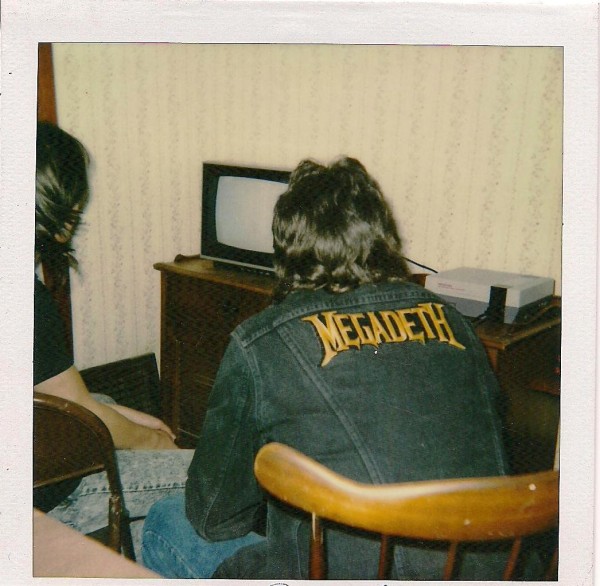 When the guitarist Marty Friedman auditioned for Megadeth, singer Dave Mustaine loved his playing but told his manager to get Friedman to change his name because Jews were 'not metal'
Can Jews 'be metal'?
Certainly, crude stereotypes of the Jewish male – weak, bookish, awkward, hypochondriac – and crude stereotypes of the metal male – sexually promiscuous, loud and tough – seem to be in conflict. Yet not only do these stereotypes hide the considerable diversity amongst both Jews and metallers (to say nothing of their gendered nature), there is a significant history of Jewish involvement in metal culture.
Jews have featured prominently in significant numbers of prominent metal bands, including Kiss, Anthrax, Biohazard, Death and Guns N Roses. Moreover, in at least some cases, the Jewish backgrounds of metal musicians has impacted on their careers, as in the networks of communal and family support that Anvil drew on during their long commercial decline. Further, there have also been metal bands that have drawn on Jewish sources and themes, including Israeli acts such as Orphaned Land and Salem and a number of more obscure artists in the US.
Yet whilst there has been a more than nominal Jewish involvement in metal, the significance and impact of this involvement is much less clear. What might looking at metal through a Jewish lens and Jewishness through a metal lens bring to light? A sustained consideration of the relationship between Jews and metal will illuminate this hidden history while at the same time raising wider issues in the nature of Jewish and metal identity and culture.
We invite contributions from academics, critics, writers musicians and others, for a volume dedicated to explore the connection between metal and Jews from a number of different perspectives. We welcome both non-fiction and fiction.
Themes can include:
The history of the Jewish presence in metal.
The use of Jewish themes in metal
Israeli metal scenes
The relationship between Satanism, anti-Semitism and Judaism as explored in metal
Anti-semitism within metal scenes
Reading/hearing metal through a Jewish lens – is a Jewish metal criticism possible?
Jewish community attitudes to metal
Please submit abstracts of 200-250 words (by September 30 2014), and inquiries to:
Shamma Boyarin sboyarin@uvic.ca
Keith Kahn-Harris keith@kahn-harris.org
5 Comments
Tags: academia, judaism, keith kahn-harris, metal, metal academia, shamma boyarin