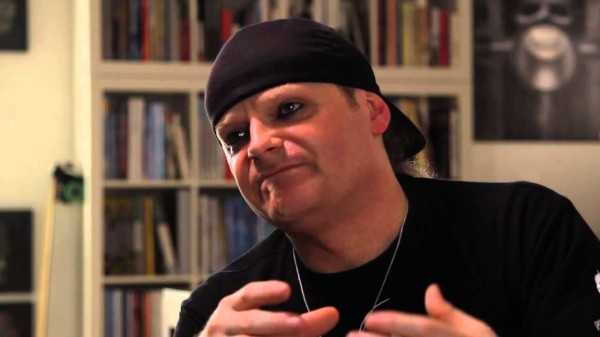 As always, Warrior is self-deprecating and honest to a fault:
At any rate, I, too, think Melana Chasmata might be the most deficient post-Celtic Frost reunion album I have been involved in. I have made uncounted such statements within the band during the extended time we were working on the album, and there exists a long string of very unambiguous mails to this effect, addressed to the band's management and to our partners at Century Media.

Melana Chasmata was an exceedingly difficult and complex album to make, and that is never a good sign. There were reasons for these difficulties, and they were far from superficial, on more than just one level. In the end, I couldn't have worked on this album for even one more day, even though I seriously pondered at least a remix, if not far more drastic revisions. But I eventually felt I needed to wrap it up and thus also conclude the entire emotional landscape attached to it.

Frankly, I personally am utterly puzzled by the extremely favourable opinions the album has garnered from most in our audience as well as from reviewers, record company, management, and fellow band members. My own stance is far, far more critical, and I have so far been unable to listen to the album as a whole. The faint light on the horizon, for me, is that I felt the same way about To Mega Therion in late 1985. Only a few years down the road did I begin to digest that album and its production, eventually enabling me to think of it as one of Celtic Frost's most significant albums.
The difference perhaps is that To Mega Therion encapsulated what many were feeling but did not yet know how to say, where Melana Chasmata encapsulates what many are saying, but not what they are feeling.
11 Comments
Tags: celtic frost, hellhammer, thomas gabriel fischer, tom g. warrior, triptykon