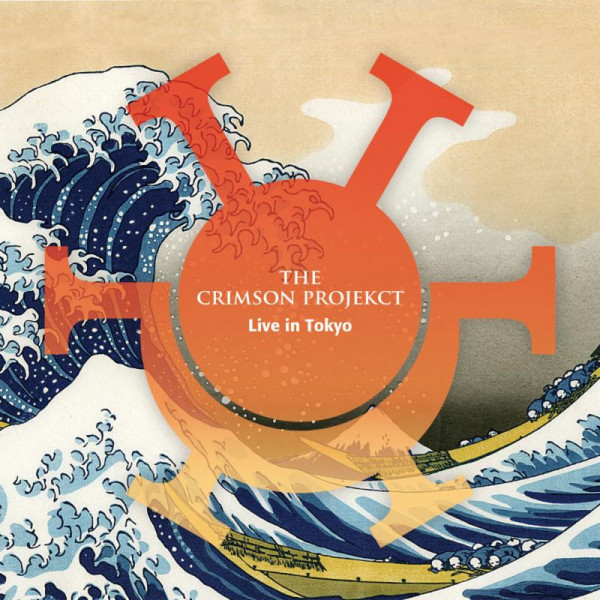 A supergroup composed of King Crimson musicians, The Crimson ProjeKCt, will release Live in Tokyo through InsideOut Music on March 18, 2014. To commemorate the announcement of the live album's release, the band have issued a video of their live performance of the 1974 King Crimson classic "Red" off the album by the same name.
"Red is one of the pre-80s instrumentals that has remained an integral part of King Crimson's repertoire up until the early 2000s. Our interpretation of this classic piece is uniquely energetic and always 'on-the-edge', especially the double drumming from Pat and Tobias. Markus is doubling the main guitar part in a baritone register, which adds a subtle new pushing element to the song. The roar going through the audience when we start playing this is one of the highlights of our shows for us," said the band in a statement issued collectively.
The Crimson ProjeKCt is organized in the "double trio" lineup that King Crimson popularized from 1994-1997, and features Adrian Belew, Tony Levin, Pat Mastelotto, Markus Reuter, Julie Slick and Tobias Ralph, all of whom have played with King Crimson during the past. The band mostly focuses on later King Crimson work that was popular from the early 1980s through mid-1990s.
Tracklist
B'Boom
THRAK
Frame By Frame
Dinosaur
Industry
Elephant Talk
VROOOM VROOOM
Sleepless
Larks' Tongues In Aspic Part II
Indiscipline
Red
Thela Hun Ginjeet
Tourdates
5th March – Heichal Tarbut, Tel-Aviv – Israel
6th March – Bingo Club, Kiev – Ukraine
7th March – Usine A Gaz, Nyon – Switzerland
8th March – Amager Bio, Copenhagen – Denmark
9th March – Cosmopolite, Oslo – Norway
11th March – Ziquodrome, Compiegne – France
12th March – O2 Shepherds Bush Empire, London – UK
13th March – Trabendo, Paris – France
14th March – De Boerderij, Zoetermeer – Netherlands
16th March – Arena Club, Moscow – Russia
17th March – Palace of Culture Lensoveta, St. Petersburg – Russia
19th March – Palladium Club, Warsaw – Poland
20th March – Klub Studio, Krakow – Poland
21st March – Neuberin Halle, Reichenbach – Germany
22nd March – Konzerthause, Karlsruhe – Germany
23rd March – Frankfurter Hof, Mainz – Germany
25th March – Grughalle, Essen – Germany
26th March – Z7, Basel – Switzerland
27th March – Archa Theatre, Prague – Czech Republic
29th March – Auditorium Supercinema, Chieti – Italy
30th March – Auditorium Manzoni, Bologna – Italy
31st March – Auditorium Verdi, Milan – Italy
1st April – Auditorium Parco della Musica, Rome – Italy
2nd April – Viper Theatre, Firenze – Italy
4th April – Kongresu Nams, Riga – Latvia
24th June – Auckland – the Studio – New Zealnd
26th June – Melbourne – The Hi-Fi – Australia
27th June – Sydney – The Hi-Fi – Australia
28th June – Brisbane – The Hi-Fi – Australia
2nd July – Fremantle – Fly By Night – Australia
1 Comment
Tags: adrian belew, julie slick, king crimson, markus reuter, pat mastelotto, progressive, progressive rock, robert fripp, rock 'n' roll, the crimson projekct, tobias ralph, tony levin