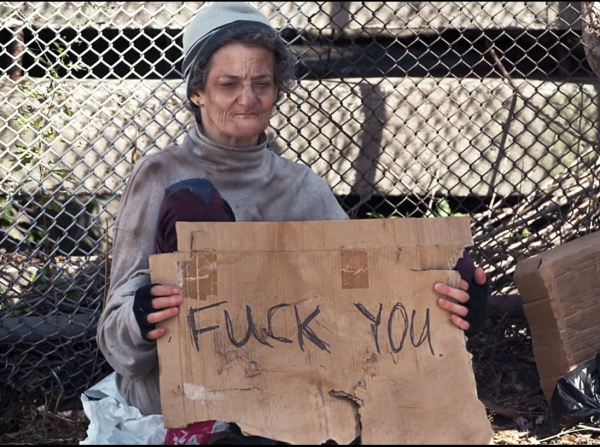 What is the human problem? Everything we do is insincere, and any time someone rises above that standard, they are torn down out of the fear that their excellence might offend those who are mediocre, who (conveniently) comprise the majority of humanity. We separate mediocre conformity from people who make realistic, sincere and inspired art out of heavy metal genres, and ignore the blood on the floor and the tears on the fedora because feelings are always less important than truth. Step over the bodies of hipsters, poseurs, tryhards, SJWs, scenesters, day trippers, rationalization hamsters and sell-outs, and welcome to Sadistic Metal Reviews…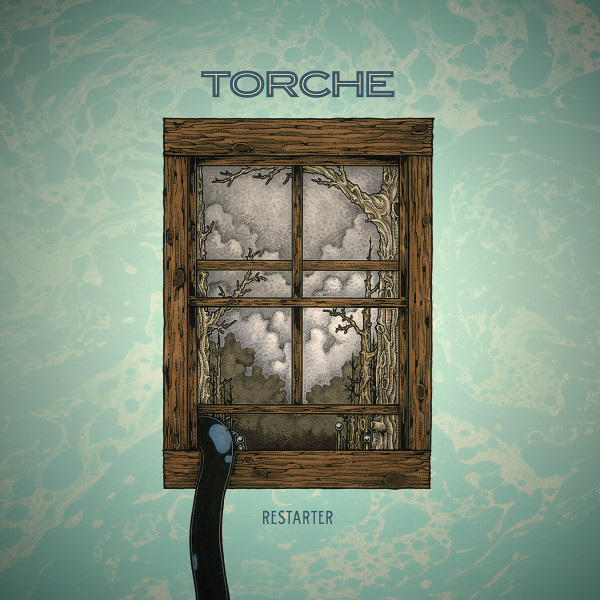 Torche – Restarter
What is sludge? It is what failed in other forms slowing itself down and mixing metal into its techniques in order to disguise that it has failed. If you tuned the guitars up, played it at mid-pace and avoiding the metal downstroke technique, Torche would be just another indie rock band in the late 90s style. The focus is on melancholic but egotistical vocal lines which are almost autistic and certainly narcissistic (and aren't the two degrees of the same problem, which is exclusive self-referentiality?) in their tendency to confirm their precepts with their conclusions, backed by lots of downstrummed guitars and slow drums. In the 1990s, labels tried this style with Fudge Tunnel and later even Godflesh got in the game, but went nowhere, because people could realize the basic "Nirvana + doom" formula used back then. The formula now is even more basic. It is indie rock with metal technique and nothing else. Much of this sounds like outtakes from a Filter or Faith No More album, but updated with the kind of simplistic approach that became popular when music videos faded and became incorporated into mainstream cinema instead. This would be great background music for teenagers smoking dope by the old reservoir or similarly pointless rebellion that ends with them just getting locked into the system harder. This music is a fraud and its fans are idiots.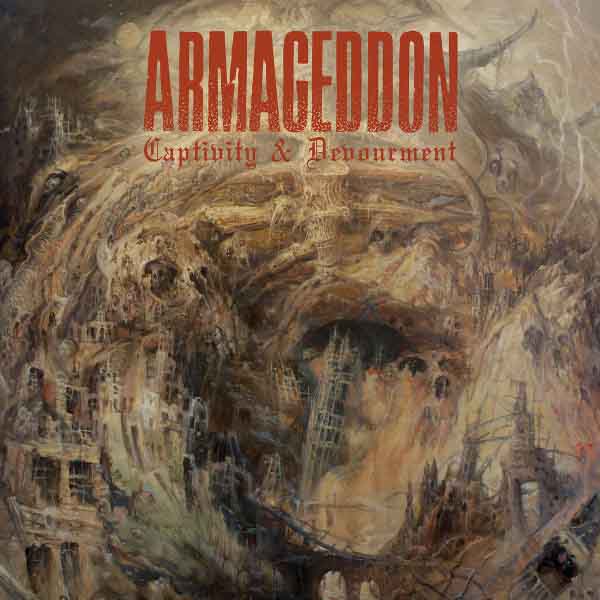 Armageddon – Captivity & Devourment
The title refers to the album itself: it lures you in with the promise of extreme metal, then subjects you to the 80s speed metal/nu-metal/melodeath hybrid cooked up by music industry executives looking over Excel spreadsheets of sales successes, or maybe just opportunistic musicians. Either way, most of our species are simple-minded idiots and this music panders to them with lots of Pantera/Meshuggah style violent verses and binary riffs that sort of wiggle around in the space between two points, ending symmetrically on the opposite note from the one that resolves the first half of the phrase. Lots of e-chord rhythm riffing in this style combines randomly with other influences and creates an end result that is not quite as blatantly distracting "carnival music" as Behemoth but more like heavy metal featured in movies: it sounds good when the solo kicks in, but the rest is lead-up to that with industrial music style vocals disguised as metal, and random riffs fleshing out what are otherwise pop songs whose parts barely relate to one another. For all the instrumental prowess of this band, they seem to have no idea what to write, and it shows in this amalgam of label darlings lashed together with rhythm for the brain-damaged.
Vermis Mortem – Evil Never Dies
The intro to this EP is pointless and should be deleted for being both without purpose and annoying. What follows is very closed-circuit death metal in a style like Angelcorpse merged with Hate Eternal and older Death, which is to say a very modern style, that emphasizes the vocals which lead songs through some rather stereotypical and extremely balanced and basic riffs. The result is painful boredom unless you like the vocals, which enunciate and jump around like a performer at a Shakespeare revival in the park, but this over-acting does not save us from the musical tedium of this release. It is catchy, its rhythms are compelling, but it develops nowhere. Vocal rhythms are obvious like children's rhymes and riffs represent streamlined versions of what has worked well in the past 20 years, but in this streamlining, the parts of the riff that gave its shape interesting dimension are removed, and we are left with a three-part puzzle with no mystery. Burden a riff like that with the duty to provide support for vocals which are blurting out similarly quasi-catchy patterns and the result is a song which seems to chant in unison the most simplistic elements it has in common, and the listener is back in pop territory where repetition becomes a bludgeon and even small variations seem exciting. For as much as this band wants to be old school, its reliance on the ego — the vocals — forces it into surface-level composition and obliterates whatever of depth it may have hoped to express.
Pentagram – Relentless
We can all agree that 90% of everything on earth is crap and that most people are merely self-interested, meaning that there is no greater dimension to them, and as they tend to be incompetent they become the type of parasite that takes everything for itself and then destroys it, left blaming others for its "misfortune." Most people behave this way and because they are somewhat aware of this, they seek material to camouflage their mediocrity with irony, novelty and other "different" and "unique" signals. These signals allow them to defer criticism by showing how they aren't like the rest, which is a way of saying they are afraid we will find out that they are exactly like the rest. Pentagram has become somewhat of a media favorite and a crowd favorite mainly because it is not metal. This is straight out of the 1960s rock explosion, focused on melodic hooks in chorus and voice acting on the verses. They even made a movie about this band and its strung out vocalist, as if trying to make Pentagram into the doom metal version of Roky Erikson. The problem here is that Pentagram is a step back to before Black Sabbath but uses the muted strum of speed metal and the detuning of a heavy metal band, although its songs really have more in common with the previous generation. Beware of what the herd likes because they are liars trying to conceal their mediocrity, and this applies doubly with Pentagram. This band would not have gone far as a regular rock band but if you add the novelty factor of doom metal plus Satan-ish overtones, people are interested. Stoner doom metal is generally a fraud that disguises failed rock as innovative metal, and Pentagram is no exception. The herd lies and it will destroy anything it can control in its desperate quest to hide its own lack of soul, integrity and purpose. Throw this band in the ditch with the other 60s burnouts and move on to real, actual metal instead.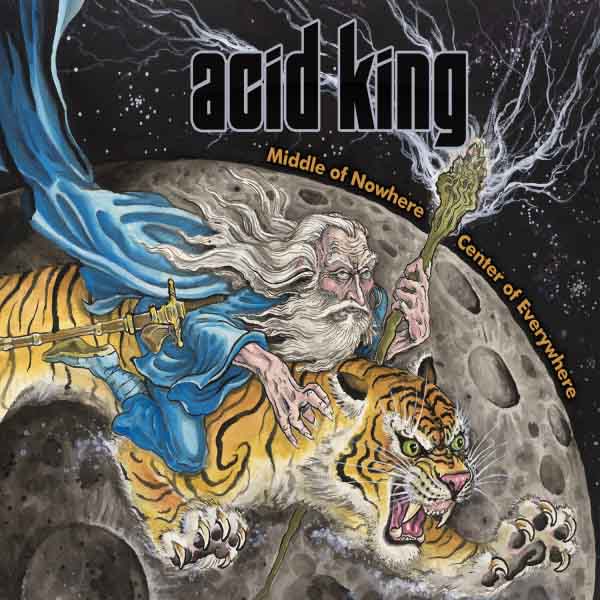 Acid King – Middle of Nowhere, Center of Everywhere
Heavy metal grew out of many influences including psychedelic music. The challenge to psychedelic music is to make sound that induces hallucinogenic experience in sober people, not to create music which appeals only to the very stoned with cover art that looks good next to a bag of Cheetos. Like most stoner rock, Acid King is a fraud: basically slow jam rock with heavy distortion played with a few aesthetic elements of doom metal, but essentially unchanged from the 1970s jive that sent people fleeing to heavy metal in the first place. This is boring music played slowly to disguise how little actually goes on. A female vocal drones alongside a rock-style riff, with no "shape" as metal riffs have, and then guitars wheedle-beedle and zeetly-zeetly-zeet after prolonged "melodic" solo introductions that are merely repetitive. If you are very high, preferably on the higher grade of cheap weed that deactivates all higher brain function except what is required to order pizza and play NES ironically, you may find this appealing because it is sonically well-formed and texturally distinctive enough. But there is no meaning here, nor even a really good distraction, which tends to be the case with all stoner doom (which we might as well be honest and call "nu-doom" or "nu-heavy" metal).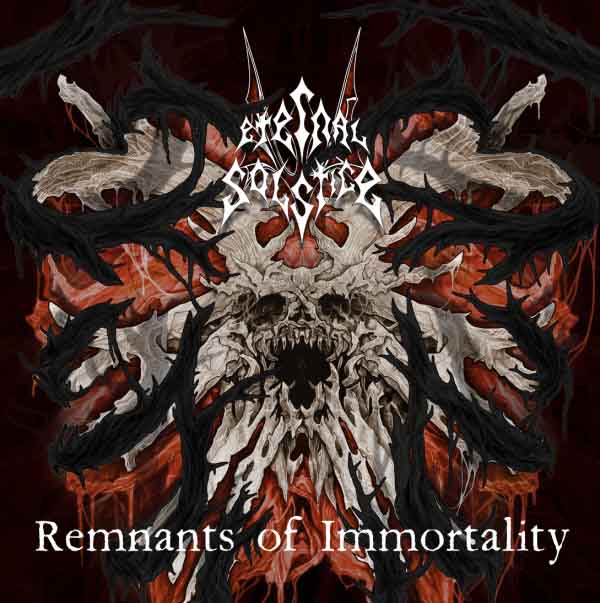 Eternal Solstice – Remnants of Immortality
What a horror: death metal styling applied like vinyl siding to what is essentially hard rock with an addiction to uniform conclusions and obvious riff forms. It is just blockhead, paint-by-numbers death metal. At this point, nothing more needs be said except to mention the electronic vocals, which would not be a problem except they sound like a bad American crime show where the bad guy uses a voice disguiser bought from Radio Shack back in the 1970s to hide his identity when calling over a pay phone. The style alone would not doom this band, if they could simply make hard rock in the heavier vein somewhere between early Motley Crue and later Pantera, but their music is just boring. No harmonic or melodic hook exists, and the rhythmic hook consists of the same type of expectation that comes from waiting for the person in the apartment above to drop the second shoe on the floor before retiring to bed for the night. Sometimes, bands like this get miscalled "heavy" because they are numbing through repetition and sheer simplistic mentality to their riff-writing, and Eternal Solstice qualifies in this department. What drives you to listen to this band is the quasi-OCD that people on the internet talk about, which is that if there is a basic sequence of events, you want to see it completed. Other than that, no appeal, and this one should go back to the pits of hell for recycling.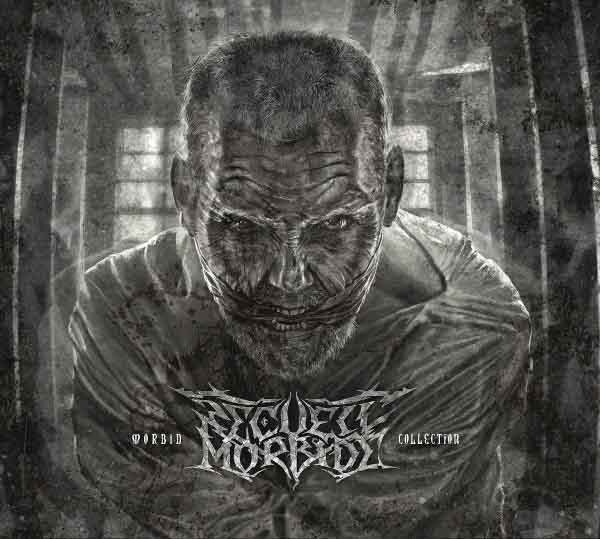 Recueil Morbide – Morbid Collection
Recueil Morbide takes the fertile music of the late 1980s where bands verged on death metal from speed metal and adds to it a sense of melody and modern metal vocals. The result attempts to fuse the Unique Leader style of brutal deathcore with melodeath and come out with a good result, which this band mostly does, but is limited by the demands of the style that it keep within one level of cause and effect, resulting in pounding riffs and soaring melodic passages being used as effects in otherwise fairly straightforward death metal songs. That is distinct from the classic death metal approach which used structure to express content, instead of doing so on the surface where structure was recombinant and vocals, lyrics, effects, etc. were required to make an impression on the listener. Too much of Recueil Morbide takes the same approach and the result is that meaning and interest — what distinguishes this band from all others — are left on the surface with a feeling of being unexplored. If this band wants to succeed, they will focus less on the stuff everyone else does and more on what they do, taking it from 10% of this album to a much higher figure. As a side note, the melodies that this band writes sound like variations on the James Bond theme, which happens several times on this release. Maybe it's an allusion.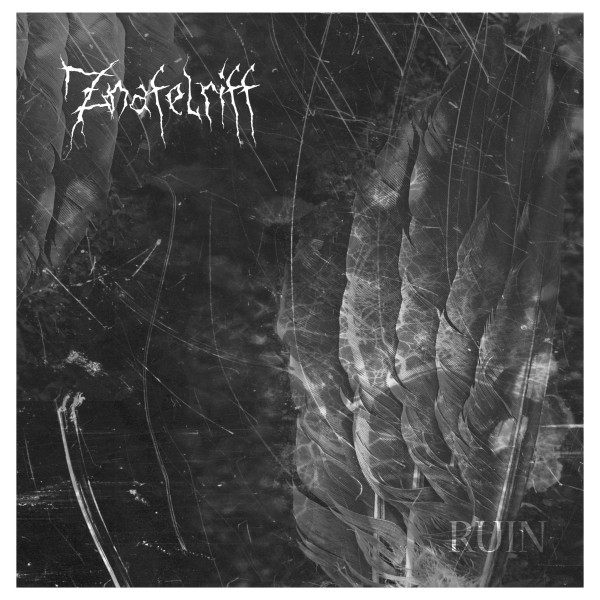 Znafelriff – Ruin
Creating melodic death/black with simple song structures, Znafelriff uses a number of influences along these lines — "Ruin" borrows quite a bit from "Mountains of Might" from Immortal Blizzard Beasts — to forge together music which keeps charging energy high but never intensifies the energy itself, leading to a kind of circularity. Songs start, launch into a riff, add a counterpoint riff, and then cycle until they wear down. When the band wants more power, they add blasting drums and more extreme vocals; for emotion, they work in melody. Many parts of this resemble early Tormentor given a death metal makeover. While nothing is particularly wrong here, it leaves no particular impression either since songs are exercises in maintaining a mood rather than developing it, and the style is a semi-unique mix of standard influences resulting in a genericism of low expectations. If this band wants to move further toward excellent, it should rely less on vocals and more on combining riffs to create a focal point at which atmosphere shifts, and to make that atmosphere resemble something other than a vague uncertainty, darkness and rage.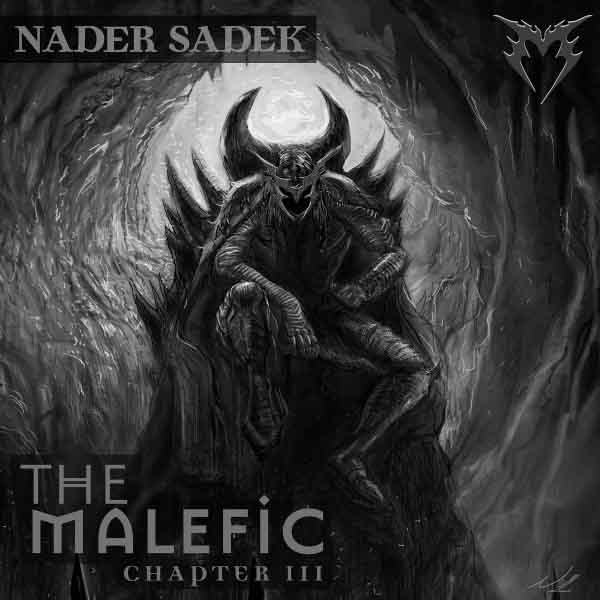 Nader Sadek – The Malefic: Chapter III
When I first heard this artist, I thought: someone attempting to make something of the Hate Eternal style, itself a smart move by Eric Tucker which tried to harness the appeal of modern metal through a style that still retained the coherence of older metal. The problem artists deal with is that this style brooks no compromise. It demands constant charging vocals ahead of the drums with insistent patterns and those lead the song, which crowds out other instruments as lead, which demotes guitar to a secondary role and thus demotes melody and structure as well, in favor of relatively monotonic vocals. Guitars appear as adornments to this basic style, which is closer to pop than heavy metal, but when the detour is over the ranting vocals resume. This forces the band to cram its best activities into relatively small areas of each song. Nader Sadek struggles with this impossible burden as well. It is simply paradoxical. The interesting parts of these songs are the little transitions and flights of fancy between the "hard" verse riffs with charging vocals and the parts of the solos that are designed to be fireworks for a "wow factor" with the mouth-breathing, fetus-hands and neck-bearded audience. Can't some label give this artist enough money that he can write songs based on those interesting parts, instead of the parts which we know the herd will clap its little hands without forearms for? The style betrays the artist.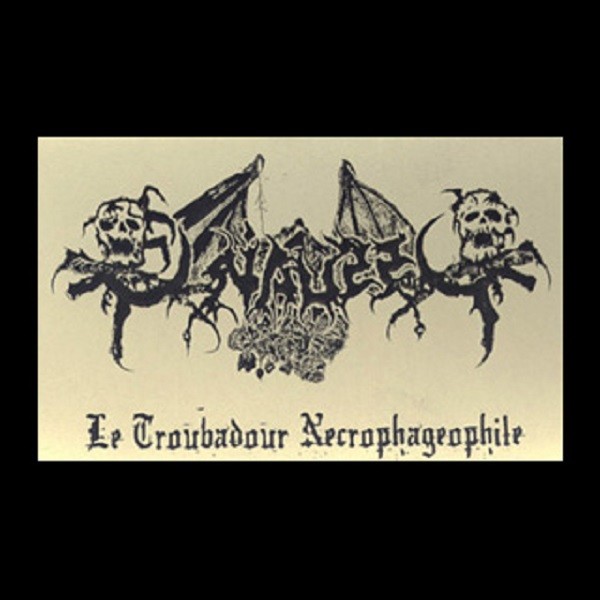 Ossuaire – "Le Troubadour Necrophageophile" (demo 2014)
For that feeling of old school mid-paced death metal, Ossuaire makes a credible stab: good riff variation, songs fit together well, but with too much emphasis on vocals and not enough on structure, and often too much reliance on riffs that make their hook out of brief interruption of utter predictability. Those disadvantages are minor compared to the overall appeal of this brief recording which is its ability to keep intensity in a death metal style without relying on crutches, and while maintaining a character of its own, somewhere between old Morgoth, Infester and later Suffocation. The challenge for this band will not be to develop its own style, although it will want to go further in that direction, but to edit its material so that it presents its most dramatic elements at the right time after the right build-up, and so creates the kind of mood-shifting experience that made classic death metal great. All of the parts are there and the execution rapidly approaches that place; it would be aided with less reliance on the vocalist, which as many classic death metal bands found out, results in lessening of the influence of other instruments which bends composition back toward the rock/pop standard, which is designed as background music for vocals which exist to blurt out some message of peacelove or happiness, which was generally the point of rock 'n roll. Ossuaire have done well to escape that, but if they do better, can be a top-flight death metal band.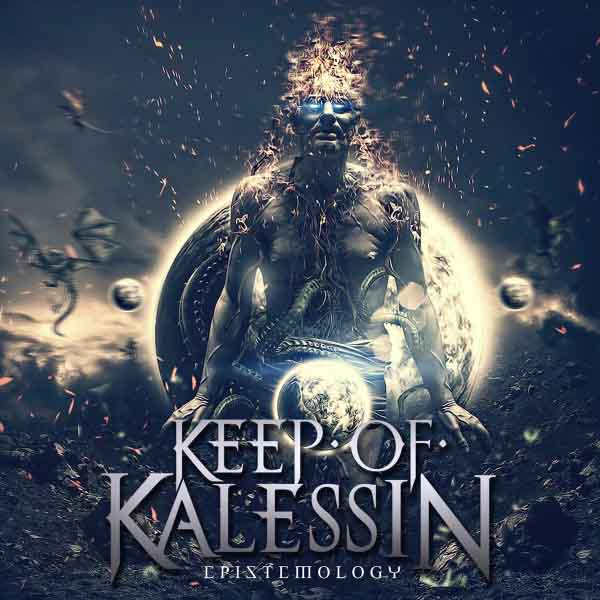 Keep of Kalessin – Epistemology
This band went from being a bad black metal imitation to being a thinly-disguised modern metal band that uses melodic choruses to hide its otherwise bog-standard post-Pantera speed metal approach. Their "black metal" combined boring tryhard blasting with purposeless folk-metal styling and fooled a number of people, most notably the clueless NWN/FMP crowd, but apparently eventually the market caught up with them and started over-producing sing-song black metal so Keep of Kalessin switched to what could easily fit into the MTV hard rock of the late 80s with a stylistic upgrade to be contemporary. The melodic hooks are adequate but of well-known forms, and verses emphasize some kind of drama to distract from the underlying purposelessness, and the songs progress according to the formula of friendly verse, dramatic chorus, a brief bridge with noodly solo and then return to the loop. This formula appears in all rock, techno, blues, etc. and serves its purpose well for being background music to the unexceptional lives of the many people out there who, unwilling to step beyond the bounds of self to escape narcissism, flit from one distraction to the next without caring much about content. For anyone with a functional brain or any listening experience, Keep of Kalessin rings hollow and seems as commercial as it secretly is underneath the skin. It would be more honest to pick up an old Def Leppard album where these riff patterns and song forms are crafted with more conviction, and the nature of the music does not have to hide itself behind pretense, subterfuge and illusion.
21 Comments
Tags: acid king, armageddon, eternal solstice, keep of kalessin, nader sadek, ossuaire, pentagram, recueil morbide, sadistic metal reviews, torche, vermis mortem, znafelriff