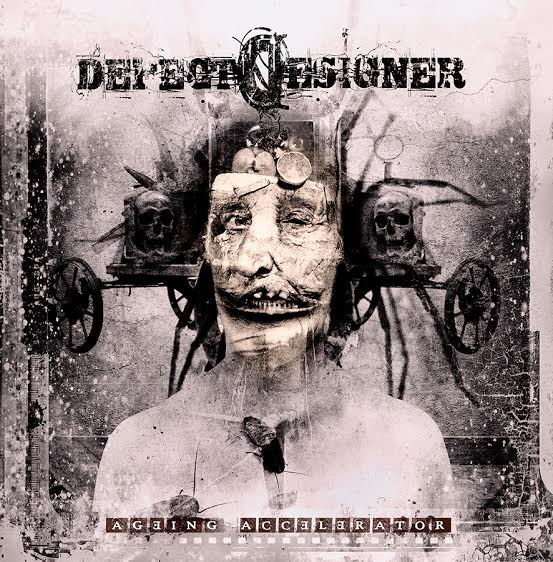 Progressive death metal band Defect Designer announce their signing with Sleazy Rider record label.The band has posted artwork for upcoming album Ageing Accelerator. Artwork is done by Seth Siro Anthon, famous for his work with Soilwork, Paradise Lost, Moonspell, Sybreed and other acts.
Ageing Accelerator recording lineup includes:
– Flo Mounier (Cryptopsy) – drums
– Stelios Mavromitis (SepticFlesh live guitarist) – guitars
– Martin Storm-Olsen (Trollfest) – guitars and clean vocals
– Christos Antoniou (SepticFlesh) – sampling and orchestration
– Dmitry Sukhinin (Diskord) – vocals, bass and guitars
The band was originally started in Siberian Russian city Novosibirsk, and reestablbished after mainman's relocation to Oslo, Norway. Defect Designer has a full-length album, Wax released worldwide viva My Kingdom Music.
6 Comments
Tags: artwork, cryptopsy, defect designer, diskord, septicflesh, trollfest