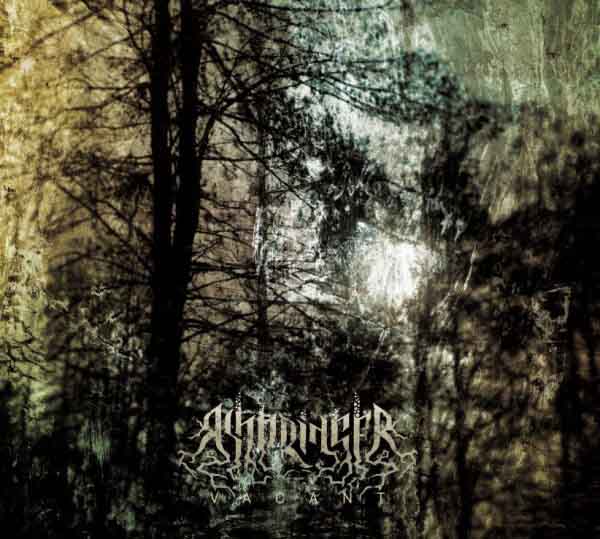 While most modern bands err on the side of so-called experiments and "open-mindedness", Ashbringer tries to adopt a conservative posture in a manner that kills music with stagnancy. This may be either a product of a skewed appreciation of the classics or simply a good-intentioned but overzealous drive to keep coherence in check that might arise from an ignorance of music-writing procedures. Such procedures can and have been ignored by people with either great experience and understanding, or savants like Varg Vikernes who display an amazing instinctive talent for musical creation. Unfortunately, there is a myth that drives hordes of musicians of average talent (because that is the definition of average) to attempt to emulate the actions of those who are natural geniuses. Such combination of presumption with an unwillingness to educate themselves give us many sincere but ultimately deficient metal records (see early The Chasm).
In Vacant, Ashbringer present us songs which bear the mark of an intention of maintaining coherence by repeating the same idea and only venturing forth to use the same motif played in several different ways, offering carrying a whole song or entire super-sections mostly in this manner. The extent of these variations are limited to texture change and register change. Correctly sensing that this only creates a static picture seen through different-colored lenses, other ideas are introduced, but these do not bear a clear relation between each other beyond the concordance of similar technique, tonality and consistency in style. Akin to a series of unrelated pictures in a row in an album  without a clear history to relate them, variety is forced, taking the songs out of painful and amateur-like stagnation in a forceful manner.
The few exceptions of progressions and and useful transformations are far and in between and should be saved by the band for future reference (the 5th and 6th tracks which should be one song as the first does not have the material to be an interlude but only a first-section to the following one), and Ashbringer could learn something about the use of related but changing and essentially different ideas. These should be related not by style, but by musical structure and patterns. The suggestion is perhaps a little too German-minded, but it is a more concrete beginning that is easier to grasp. Baby-steps before you can actually black metal.
The combination of true humbleness in creating music with a healthy dose of careful ambition is what is necessary here and in metal in general. A cycle of study, practice, introspection and revision in music-writing is what metal most needs as is shown by the limitations of this sincere but incredibly deficient album. These guys obviously have the intention of creating metal that is both elaborate and profound, technically proficient, musically satisfying and spiritually inspiring. They just need to face they aren't musical geniuses and turn their heads to a more strict study and observation of the greats on the technical side at different levels of music composition.
No Comments
Tags: 2015, Ashbringer, Black Metal, burzum, the chasm, Vacant, varg vikernes