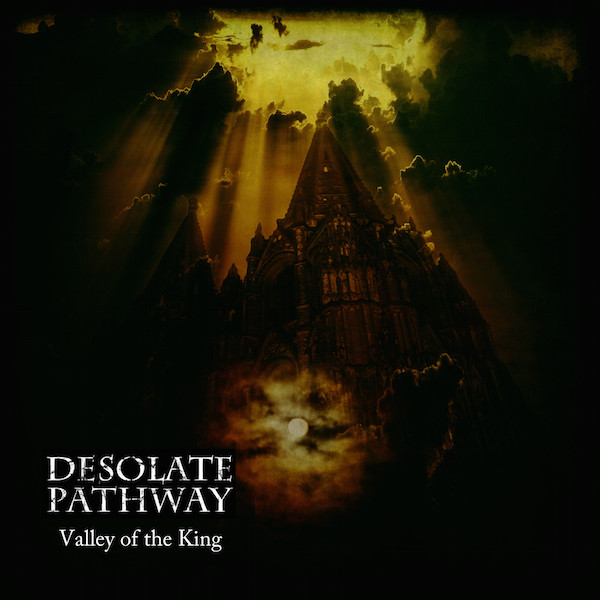 Tread the Desolate Pathway, and follow the great Prince Palidor as he reclaims his throne. Formed by ex-guitarist Vince Hempstead of doom legends Pagan Altar, Desolate Pathway are a traditional band for the modern era. Their début album,Valley of the King, weaves a grandiose and fantastical tale, a quest of a prince claiming his rightful throne of lights, wrapping the tale in true epic doom stylings and powerful sonorous vocals.
Desolate Pathway have a string of live shows coming up, taking them all over the country in the next few months. The band also announce an additional guitarist to their ranks: Portuguese-born Nuno Silva, who brings his love of hard rock to the table, and an extra boost to the band's top-notch live performance.
The dates are as follows:
Jun 18th

: The Cave, Addlestone, Surrey, w/ Hagstone & Famyne

Aug 29th

: Power and Glory Festival, Hatfield w/ Stampede, Savage, Martyr, Sacrilege, Lord Volture, Toledo Steel, Salem, Dealer and more

Aug 30th

: The Carlisle, Hastings, w/ Lord Volture & Toledo Steel

Sept 19th

: The Carlisle, Hastings w/ Famyne

Oct 31st

: Fest of Hades, Wakefield w/ Hamerex, Kaine, Aonia, Promethium and more.

Nov 13th

: The Haunt, Brighton, w/ Temperance, Seventh Sin & Proscenium*


Nov 14th

: The Anvil, Bournemouth, w/ Ded Orse, Bitter Divide & Seventh Sin*

Nov 28th

: The Unicorn, London w/ Sir Admiral Cloudesley Shovell
Desolate Pathway are currently working on new material, including an EP and second album, with a concept based on Greek mythology.
No Comments
Tags: 2015, Desolate Pathway, Pagan Altar, Valley of the King