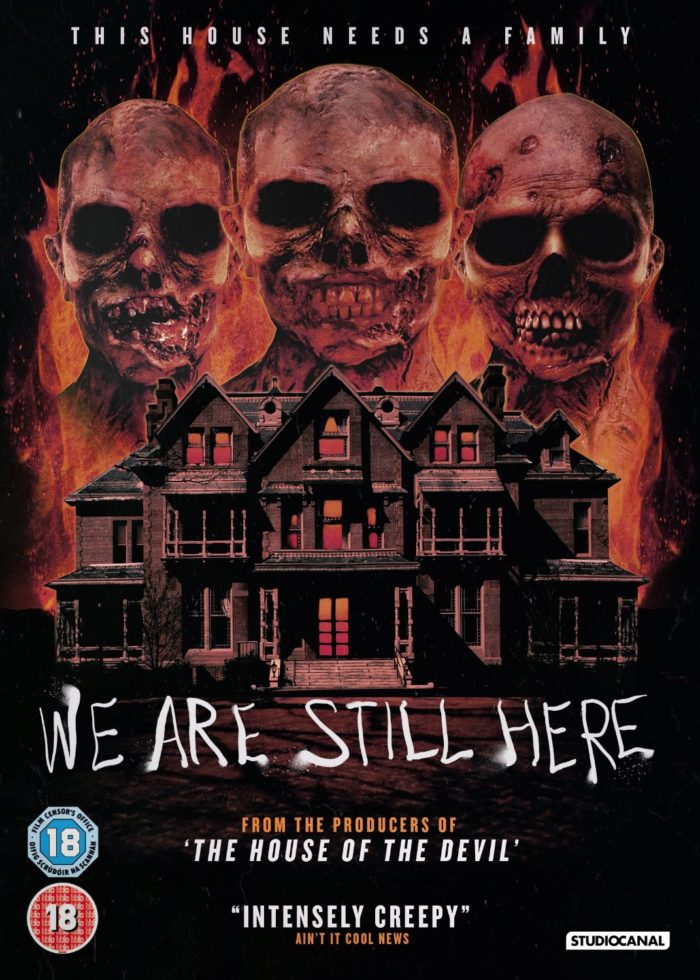 Attempting to enter the bloated and mostly neurotic horror genre as it stands in 2016, We Are Still Here combines two genres: atmospheric horror and intense, violent supernatural horror. Expect a long buildup of an increasing sense of being unnerved, punctuated by moments of explosive terror, which ties into a simple storyline which pits humankind against its own worst impulses.
The plot develops from an old trope done well: a family moves into a formerly-deserted home. In this case, the family has just lost a child, and so are perfect victims in the destabilizing glaciality of grief. And yet, unlike most horror films, they are not mannequins with the IQs of toast, but merely normal people who are semi-paralyzed and skeptical that anything (more) might be happening to them. As time goes on, they come to realize that not only is there something very evil in their house, but that the people of the town know all about it.
Atmospheric horror generally leaves a lot to be desired as it is practiced, but in its best variations, can be more intense than the buckets of blood and gore poured on our heads by Hollywood slashers. Luckily in this film, the viewer can experience both extremes, but the rarity of the latter and the context into which it drops makes it more intense than expected. That, and being able to identify with the characters, makes this a watching experience worth paying attention to.
Tags: atmospheric horror, horror films, man against man, paranoia, supernatural horror, violent horror, we are still here