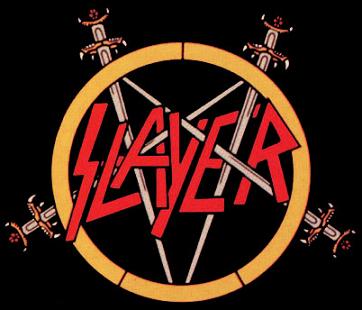 Today, June 6th, is International Day of Slayer. Many dedicated people, among them the fearsome IDoS task force, have worked to make this event the biggest yet.
You may ask, if interested (and damn you if you're not), what can one do to celebrate and fully enjoy this day? Easy: by incommodating your parents/neighbours/girlfriend/dog all day long, playing your favorite Slayer(s) album(s) at maximum volume.
But I feel that what's been said is enough, and we shall preach no more. Today, blast yer speakers through the boundaries of hell!
"NO APPARENT MOTIVE, JUST KILL AND KILL AGAIN!"
Links:
mp3 and FLAC bootlegs:
Tags: zine-articles