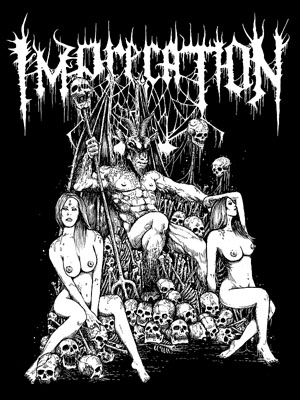 Imprecation reveals the he second song off its long-awaited debut full-length which will be released on CD and vinyl through Dark Descent Records in Spring 2013.
The new album from Imprecation, Satanae Tenebris Infinita, will continue the legacy of dark ritual death metal that has seen this band rise from obscurity not once but twice, the second time being during its 2000s-era revival.
Cover art by the legendary Chris Moyen graces this slab of untamed and relentless death metal by members of Bahimiron, Adumus, Morbus 666 and other Houston death metal ancient ones. The past joins the present, and keeps on going where it was going in 1993, but even stronger and with more experience.
Tags: death metal, imprecation