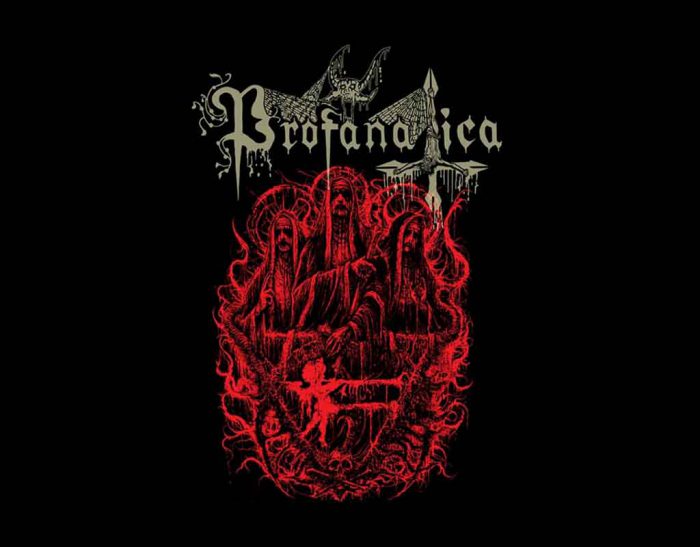 Paul Ledney of Profanatica/Havohej presents one of those personalities who navigate the world by gut instinct but generally uncover more than they know at the time. Much as in his black metal career, in his role as cultural critic of the black metal scene, Ledney put his finger on the rot at the heart of the community with recent comments on the COVID-19 panic or pandemic.
Writing just a short while into the outbreak, Ledney broached the issue by stating bluntly, "My drumsticks have more shit on them than covid19." At the same time, across the new public square (cf. Marsh v. Alabama) of Facebook, various forums, and other social media, metalheads were panicking over the disease.
Instead, showing an insight into the pervasive distrust of the modern world and the people it appoints via meritocracy to be its official bean-counters and finger-wagglers, Ledney doubled down a fortnight later with "This is a strong symbol against Fear. Please don't buy into any hype," followed by the Profanatica penis-n-trumpets cherub logo.
Apparently this triggered panty-bunching and soy-munching among the nu-black metal crowd, who are "just into the music, man," and have an innate fear of the Galtonian and Nietzschean aspects to black metal philosophy, causing a disgusted Ledney to respond with "All the so called black metal bitches with their blasphemy shirts and bullet belts are all of a sudden running scared for their worthless fat asses. I knew it."
The resulting tantrum spilled across the pages of social media and probably at least one abnormal psychology report, prompting a final message from Profanatica on the sheer human fear and trembling that had now taken the form of strongly authoritative but neurotic voices: "This page is for people who think like we think, and feel what we feel.
Please leave."
Time will tell whether the newly-acquired fedora audience of black metal will be able to tolerate this, or whether they will accept that one of their most venerated heroes thinks that they are all vegan neckbeard lemming virgins sitting around in beige pajamas, drinking a banana-broccoli shake singing "I'm an Oscar-Meyer Wiener."
Tags: covid-19, profanatica