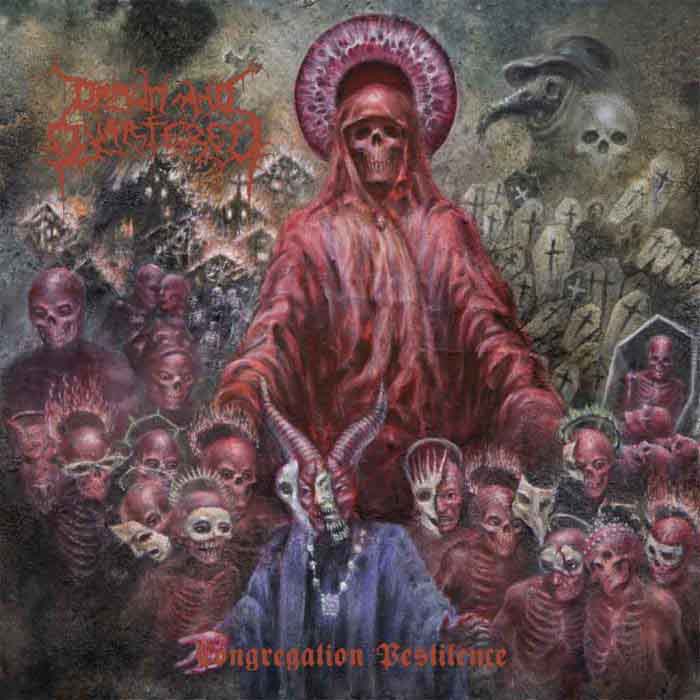 Coming from an old school death metal background, Drawn and Quartered make a messy version of the heaving and battering style of percussive but primitive death metal that early Immolation and Cianide explored, mixing almost raw noise into thundering metal.
This album works because it uses simple appealing rhythms and riffs that fit that mood, and knows how to interrupt this with a type of organic chaos that intensifies mystery. Most songs work around a simple verse-chorus riff pair with introductions, transitions, and abrupt contrasts embedded therein.
Drawn and Quartered could get to an A+ rating with a little bit more attention making these riffs talk to each other, and a little less organic chaos and noise, but that might sacrifice the atmosphere of a descent into the scattered mental state of the subconscious that this album communicates.
Tracklist:
1. Death's Disciple
2. Age of Ignorance
3. Oblivion Pilgrimage
4. Proliferation of Disease
5. Dispensation (Rise of the Antichrist)
6. Six Devils (Trepanation)
7. Carnage Atrocity
8. Rotting Abomination (The Cleansing)
9. Congregation Pestilence
Tags: death metal, Drawn and Quartered