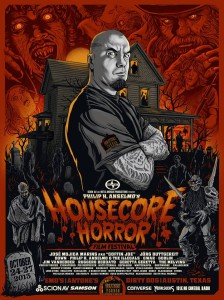 Renowned underground neoclassical dark ambient band Goatcraft will take to the stage during the Housecore Horror Film Festival on October 24, 2013 in Austin, Texas. The one-man sonic assault features morbid horror movie soundtracks played as if they were death metal played on piano.
Goatcraft singular musician Lonegoat released his first full-length, All For Naught earlier this year to confusion and bafflement by most metal fans but critical acclaim. Since that time, Goatcraft has been making more fans as people come to understand the approach and value of this bizarre and violent but soothing music.
Performing covered head-to-toe in blood, Lonegoat improvises based on themes from the album and produces lengthy compositions that are conceptually linked in motif and rhythm. At the Housecore Horror Film Festival, the latest venture by ex-Pantera vocalist Phil Anselmo, Goatcraft will be on the morbid side of a mostly more radio-friendly lineup.
Goatcraft is gearing up for the 2014 release of The Blasphemer, a full-length album due for release on I, Voidhanger Records based on the concepts and graphic imagery of 18th century poet William Blake. See also our review of the Goatcraft demo and a Goatcraft interview.
Sponsored by Scion A/V, who are the people who make urban combat vehicles, the festival promises to be a whirlwind of mayhem with bands like Gwar and Goatwhore leading the lineup. For more information on the Goatcraft performance, visit the Goatcraft live page.
Goatcraft Interview
What's GOATCRAFT aiming for by playing the Housecore Horror Film Festival?
Goatcraft was offered to play this festival after one of the organizers, Corey Mitchell, saw one of my shows. Horror movies and soundtracks are very metal and have been a source of inspiration for countless metal bands. I think that Goatcraft will both shock and please the festival goers, as well as showcase how dark and violent piano music breaches all realms.
Can you tell us a bit about the Housecore Horror Film Festival?
Housecore Horror Film Festival is a three day festival consisting of enough horror films to desensitize even the most moral of people. Its goal is to merge horror flicks and metal under one exposition. I hope that they turn it into an annual festival after this one proves to be successful. Austin needs more blood and guts to ward off the hipsters.
How do you feel about being sponsored by Scion?
I'm personally not sponsored by Scion, but they were recently announced by the festival to be one of the main sponsors. This is my assumption, being that I am not involved in the organization of the fest at all other than being informed about the music portion and my role in it. To each their own. I'm sure that having a big company sponsor something is important for commercial success, which they want this festival to be very large.
What's next for GOATCRAFT?
I'm in talks with others about more shows, as well as another performance on-air at a radio station. In between shows there has been effort in finishing the next album that will be out on I, Voidhanger Records in Italy. Luciano, the label owner, has a very strong grasp on art and dark music, which we're both on the same page about the release.
Do you think neoclassical/necroclassical is expanding?
There have been countless people that have confronted me about Goatcraft here in Texas. I think that metalheads tend to be open-minded about dark music as long as it shares the same spirit as metal. I showed Vader and Vital Remains some of my new material a couple of days ago after they played San Antonio. There was nothing negative said and they seemed to like it.
Thanks Brett for taking the time to inquire about Goatcraft. All the best.

Housecore Horror Film Festival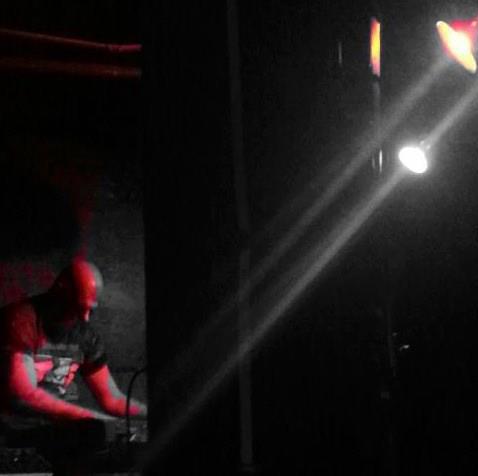 Gwar
Down
Goblin
Crowbar
Philip H. Anselmo & The Illegals
Eyehategod
Pig Destroyer
Hate Eternal
Goatwhore
Whitechapel
Pallbearer
Warbeast (ex-Rigor Mortis)
Skrew
Iron Reagan
Ancient Vvisdom
Bloody Hammers
Primitive Weapons
Star & Dagger
First Jason
Chris Vrenna
A Band of Orcs
Lord Dying
Hymns
White Widows Pact
Child Bite
Blackqueen
Honky
The Black Moriah (ex-Absu)
Cavalcade
Death Will Tremble
Headcrusher
Dead Earth Politics
Emo's/Antone's/Dirty Dog
2015 E Riverside Dr. / 505 East 6th St.
Austin, TX
October 24-27, 2013