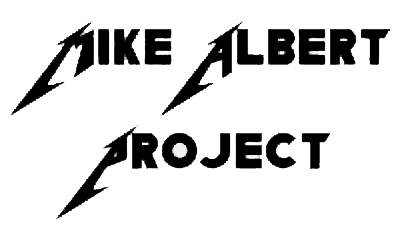 When it came down the pipe that Mike Albert, former live guitarist with Megadeth and musician experienced throughout many layers of the hard rock and heavy metal worlds, was starting his own band for the sake of playing AC/DC-cum-Metallica style universal L.A. strip style heavy metal, we got in line early to ask him a few questions. We wanted to hear from an experienced hand who isn't bitter about the nature of the music business, the state of heavy metal, and where he's going to take his The Mike Albert Project as a musical experience.
How did you get involved in playing music?
My aunt had a beat up acoustic guitar that I picked up at 9 years old and never put down.
What got you into metal?
I've always liked the aggresiveness and attitude of Metal, "the end of the world" vibe. There is nothing like it. I'm very aggresive and it fits.
If you could identify your primary influences, what would those be?
Black Sabbath was a primary influence and a lot of early European Metal; UFO, etc… Hendrix was a big influence, and for Blues, Albert King!
Can you give us a run-down of your history playing heavy metal?
I was more of a hard rock fusion guitarist prior to Megadeth, and after working with Dave Mustaine I then stuck to that genre.
You were a guitarist for Megadeth on the Killing is My Business… And Business is Good tour. How did you get picked for that spot? What was that like?
Chris Poland had just left, and I was friends with him and Gar Samuelson. We had known each other through playing for years. I was the most logical choice. Speed Metal was exploding on the scene and Megadeth was at the forefront of it. It was great to be a part of it.
Would you do it again?
Financially it would be great, but once was enough, thank you!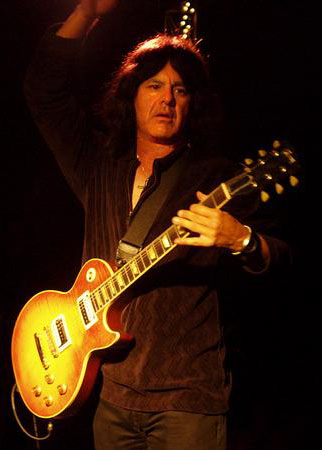 Megadeth was rumored, at the time, to be an insane drug band that many musicians found difficult to survive. Were you able to ride the wave?
It was no rumor. It was a big part of the scene back then and I'm lucky to have lived through it! R.I.P. Gar Samuelson, my friend.
What other speed metal bands have you played with?
After playing with Megadeth I was offered a lot of gigs with other popular speed metal bands, but I refused. I needed my own band and didn't want to be a sideman anymore!
You've now got your own album, Afterlife, coming out. How do you describe this style, and what do you hope the album will express?
Afterlife is out and getting quite a bit of airplay. I'm thankful for that. It's a cross section of many genres of Metal; Old School and New, and Hard Rock influences.
Have the values and sound of metal music changed from the 1980s? How and why?
Metal got lost when Grunge exploded, but in the last few years especially, has fought its way back. The quality of musicians is definitely back!
What distinguishes great music from bad? Can it be distilled into technique, or is it something less easily defined?
Music is expression. To have technique is invaluable for the sake of good music. To use it in excess is always a problem, it creates self indulgence. To name a few examples of natural expression without over using technique would be; Bob Dylan, the Beatles, and the Stones.
They could not return to space. Their scant remaining store of roots represented an inflexible number of protector work-hours. They might refuel their cesium tanks, they might even build a plutonium-producing technology in the time they had left, but to find and reach another Pak-like world — no. And if they reached it, what gurantee had they that it would grow tree-of-life?

They had spent their last years building a laser beam powerful enough to pierce the dust clouds that hid them from the galatic core. They did not know that they had succeeded. They did not know what was wrong with the cop; they suspected the sparsity of a particular wave-length of starlight, or of starlight in general, though their experiments along those lines had produced nothing. They gave detailed information on the blood lines of their breeder passengers, in the hope that some of the lines might survive. And they asked for help.

Two and a half million years ago.

– Larry Niven, Protector (1973)
Did learning music theory help you or slow you down in achieving your musical goals?
Music theory is a necessity for every musician. Every band I've been in, and every session I've done, would have been a disaster without the knowledge of music theory. I'm still studying!
Some have said that rock music is about individualism, or escaping the rules of society and nature to do whatever the individual wants to do. However, some have also said that heavy metal breaks with that tradition with its "epic" and impersonal view of life. Where do you fit on the scale?
My album Afterlife, philosophically, is what it is. It's not going to turn the music world upside down, it's just a good Metal CD….that I'm proud of!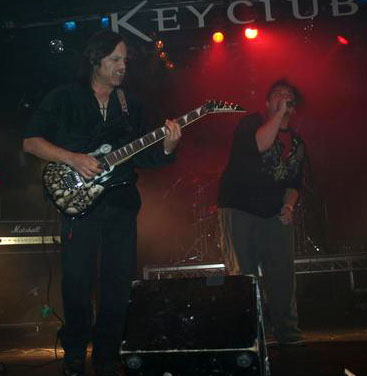 Is there a relationship between how an artist sees the world, and the type of music he or she will then make? Do people who see the world in similar ways make similar music?
You are a product of your environment. I think your question is quite viable.
Like in the late 1970s, metal feels to many people like it has lost direction and become hollow. Is a change in direction needed, and if so, will that come from within metal?
Just like in the late 70s, it's getting formulated. If you don't sound like other bands on the charts you won't sell, bottom line! It's a vicious cycle. It's all about the money. Change is needed! Good luck!
What are your goals with Afterlife, and what's in the near future for you? Tours, media blitz, some fun?
The goals with Afterlife are to tour and promote this album world wide in every way possible. It's doing very well so far. It is available on CD Baby and all the usual internet sites. I invite you to check out: MySpace/MikeAlbertProject.
The properties of the rational soul: it is conscious of itself, it moulds itself, makes of itself whatever it will, the fruit of which it bears it gathers itself (whereas others gather the fruits of the field and what in animals corresponds to fruit), it achieves its proper end, wherever the clsoe of life comes upon it; if any interruption occur, its whole action is not rendered incomplete as is the case in the dance or a play and similar arts, but in every scene of life and wherever it may be overtaken, it makes what it proposed to itself complete and entire, so that it can say: 'I have what is my own.'

Moreover, it goes over the whole Universe and the surrounding void and surveys its shape, reaches out into the boundless extent of time, embraces and ponders the periodic rebirth of the Whole and understands that those who come after us will behold nothing new nor did those who came before us behold anything greater, but in a way the way of forty years, if he have any understanding at all, has seen allt hat has been and that will be by reason of its uniformity. A property, too, of the rational soul is love of one's neighbor, truth, self-reverence and to honour nothing more than itself; and this last is a property of law also, accordingly right principle and the principle of justice differ not at all.

– Marcus Aurelius, Meditations (170)
Thank you for your thought provoking questions, more insightful than many other interviews I've done. Kudos!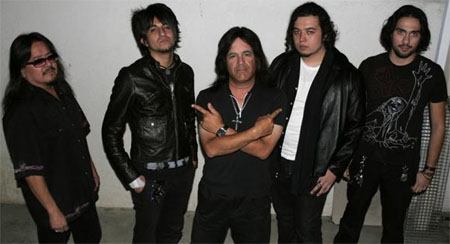 No Comments