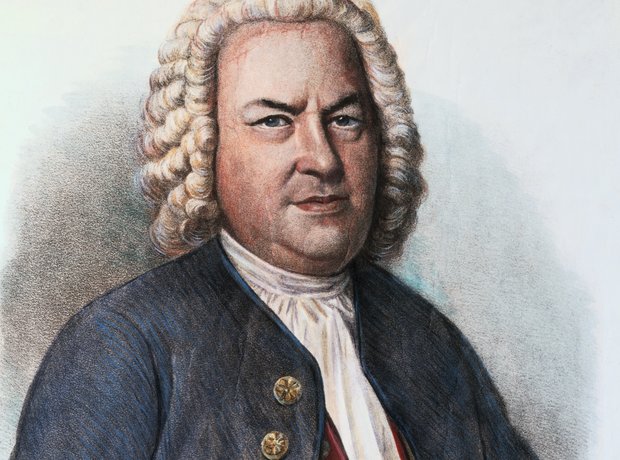 The Toccata and Fugue in D minor is the best known and most popular piece by J.S. Bach. There are nevertheless some doubts about the authorship of this piece. Many still believe that it was not written by the hand of Bach but an imitator by the name of Johann Peter Kellner (1705-1772), who had for student Johannes Ringk (1717-1778). It is indeed thanks to him if today we still possess a copy of the manuscript of this Toccata and Fugue. The original has unfortunately disappeared and this is the oldest copy. On this copy, no title or any other information, save for an "Adagio". The work was only published in 1833 at the initiative of Mendelssohn, who liked to play it.
Be that as it may, if JS Bach is indeed the author of this musical monument, he would have wrote it in his youth, shortly after 1705, just after his monstrous journey to meet renowned organist Buxtehude but before the influence of Italian masters.
Toccata:
Written in the key of D minor, this work begins with a held dominant chord, to which is linked a fast blitz of triple quavers. Silence! A new dominant chord on a lower octave, then a variation of the blitz. Silence just before the dominant is held once more, octava bassa(played an octave lower than written). Silence! Just before a root note pedal note, the slow and steady chord is heard, before giving way to a brief cadence.
After a few returns to silence, a new passage begins, all in rapid strokes following an ascending chord progression. A half cadence then resumes this passage on the octave. Followed by descending arpeggios before finding the pedal note again and the chord is once again held. End of this first section on a perfectly resolved cadence.
Another passage opens and it is played exclusively in arpeggios on a similar ascending progression while the bass plays a dominant pedal note in repeated sixteenth notes. Again arpeggios, half-cadence, then repetition of the same arpeggios before a half cadence. Brief musical "hiccups" and the epilogue, based on diminished seventh chords. One final Cadence and this is the end of this Toccata.
Fugue:
First Part:
The fugue begins with its famous motif based on a descending melody entangled in repeated notes of the dominant chord. The answer to the motif is in G minor, and at the same time we hear a countermotif. This leads us towards the three main elements (motif, response and countermotif) simultaneously. Extensive chromaticism then paves the way for extensive modulation.
Bach then makes us hear four elements simultaneously: the motif, the response, the countermotif and the dominant chord root note. New modulations occur in F major (which is the relative major key) with parallel sixth chords.
Second Part:
We now return to two voices with the motif and its response. Encountering descending passages, then several repeated arpeggios that bring us back to the root note. The motif and countermotif are still present but break down into a long stream of repeated arpeggios. A brief dialogue between the two voices and Bach brings us back to the main mofit, the countermotif and the dominant chord's root note (long trill on the higher octaves this time).
We then have a somewhat chatoci passage built upon the main motif, in the neighboring key of G minor. There is a lot of chromaticism and modulation during this incredibly complex passage.
Third Part:
It starts with the main motif and response, supported by the dominant chord's root note, but immediately transitions into a half cadence. followed by broken arpeggios. The cadence is completely broken. It is the passage of virtuosity that is heard with fast and triple quaver strokes and is grand climax of this piece. Then, suddenly, a slow chord (adagissimo). Again an even faster presto which consists of legato arpeggios followed by chords, all repeated several times. The fugue is concluded on a "molto adagio", within a perfect cadence.
Tags: Baroque, J.S Bach, Mendelssohn, toccata and fugue in D minor