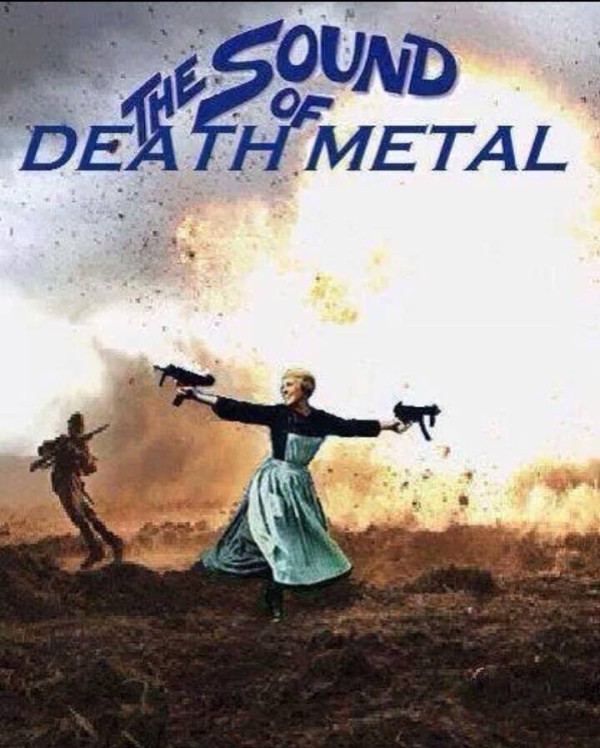 Getting into underground metal styles has never been a straightforward thing for anyone. The exception might be the Cannibal Corpse crowd that approach this music as fix for a certain mood, but see little beyond the most sensual appeal of the music. For those actually trying to appreciate the music anywhere beyond the surface either in a technical manner, it's significance or the experience it provides beyond simple monochromatic sensual indulgence, the path consists of several steps in not one path but a multitude of paths that conform to the singular state and journey of each listener.
The present list does not attempt to give a template that will fit all as that is impossible. It is simplistic in its attempt to generalize and exemplify. The most important starting assumption is that the listener is at least fond of traditional heavy metal or hard rock in the worse case. I tried to avoid using of overtly offensive gateway bands like Craddle of Filth, Dimmu Borgir or Arch Enemy but these should not be completely discarded as possibilities to enable a smooth and pleasant transition into death and black metal.
For this example of a road map towards understanding and appreciation of death metal I have distinguished five different steps with suitable albums as follows:
I. Easy-going quasi death metal
Carcass – Heartwork
Entombed – Left Hand Path
II. Welcoming and easy-to-understand simple death metal that is only complex on a local level and so can inspire a sense of technical wonder in the listener while maintaining mood.
Death – Spiritual Healing
Adramelech – Psychostasia
Demigod – Slumber of Sullen Eyes
III. Excellent, but mostly on a technical level, with raw power and refinement in style, solid and well-produced albums that do not transcend their technical aspects
Morbid Angel – Covenant
Cryptopsy – None so Vile 
Vader – Litany 
IV. Authentic, representative of the core of the death metal spirit while being original
Demilich – Nespithe https://www.youtube.com/watch?v=RjutXYAwc_0
Deicide – Legion
Suffocation – Effigy of the Forgotten
V. Completely past appearances and technical infatuation, almost on the spiritual level of true and good black metal
At the Gates – The Red in the Sky is Ours
Immolation – Unholy Cult
Gorguts – Obscura
Tags: adramelech, At the Gates, carcass, cryptopsy, death, death metal, Deicide, demigod, Demilich, entombed, gorguts, immolation, introduction, morbid angel, playlist, suffocation, vader