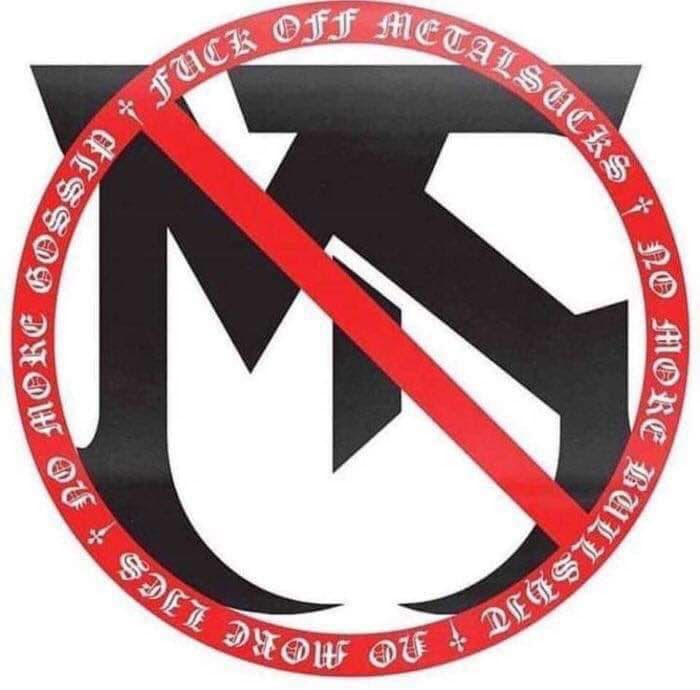 Apparently, Metalsucks wrote an article recently which alluded to Finnish late model black metal band Horna being Nazis for (a) having members who worked with NSBM-ish bands in the past (b) having members who were in NSBM-ish bands in the past and (c) possibly being friends with NSBM-ish people.
This unleashed a campaign by the usual tryhards — hipsters, antifa, SJWs, and other mental and moral hamsters — to "deplatform" Horna by having shows canceled. So far, the soy-and-phone campaign has worked in New York, Oregon, New Hampshire, and possibly Ohio.
The band responded with the now hackneyed "no we hate everyone equally" apology-ish statement but this only emboldened the herd of angry go-nowhere-do-nothing soyboys, catladies, fleshy academics, and neurotic journalists.
Regarding recent publicity, HORNA has never been and never will be anything but Satanic Black Metal. We judge every man and woman only by their demeanor, not by their race or sexual preferences. We have zero interest in politics, left or right.
In the meantime, the realist wing is sitting out here thinking that black metal is actually far more extreme than Nazism. Owing to its Nietzschean roots, the genre embraces natural selection, eugenics, amoral nature, misanthropy and, yes, nationalism. It definitely does not like democracy and weak fatty people whose only meaning in life consists of promoting an ideology of accepting everyone as equal!
Nazis would have been appalled by black metal, had they encountered it. Where Nazis wanted to gas the retarded and starve Jews to death, black metal would have saved a few worthy people and turned the rest into skullthrones. Black metal would not have endorsed Christianity, which it views as inherently egalitarian and internationalist, but would have brought on a new dark age of esoteric thinking and aggressive, anti-humanist activity.
Antifa is too little and too late. The message of black metal got out there, and bands like Horna may carry the banner but the ideas have taken on a life of their own. Democracy, equality, and diversity have failed; Antifa and SJWs are just the tryhards attempting to hang on to a dying regime.
In the meantime, metal as a whole would benefit from avoiding these types of apologies and instead tackling the problem head on: we do not agree with mainstream society, its trends, its conformist harmlessness and sociable acceptance, its notion of a world of love and trust, or the Establishment regime which exists to enforce egalitarian ideas on us all. We disagree and we hate you and want you dead.
Those of us who do not want to live in the Leftist world where private property, including ourselves, does not exist and all must serve the state often recall the pointed words of Hans-Hermann Hoppe in Democracy: The God That Failed which came out only a few years after black metal peaked and died:
There can be no tolerance toward democrats and communists in a libertarian social order. They will have to be physically separated and removed from society.
We have lost too much time with apologies and accepting these people as if they have a legitimate point of view. They do not; in biological terms, they are merely parasites, and the large number of them who are obese, deformed, mentally unhealthy, addicted to drugs, or otherwise defective simply underscores this.
The future of metal lies in uncompromising elitism and rejection of all weak things. This may include Horna, depending on which album you are thinking of, but it certainly means that all of Antifa and SJWs would be bundled up in helicopters and deposited in Venezuela while we burn their citizenship papers in giant bonfires.