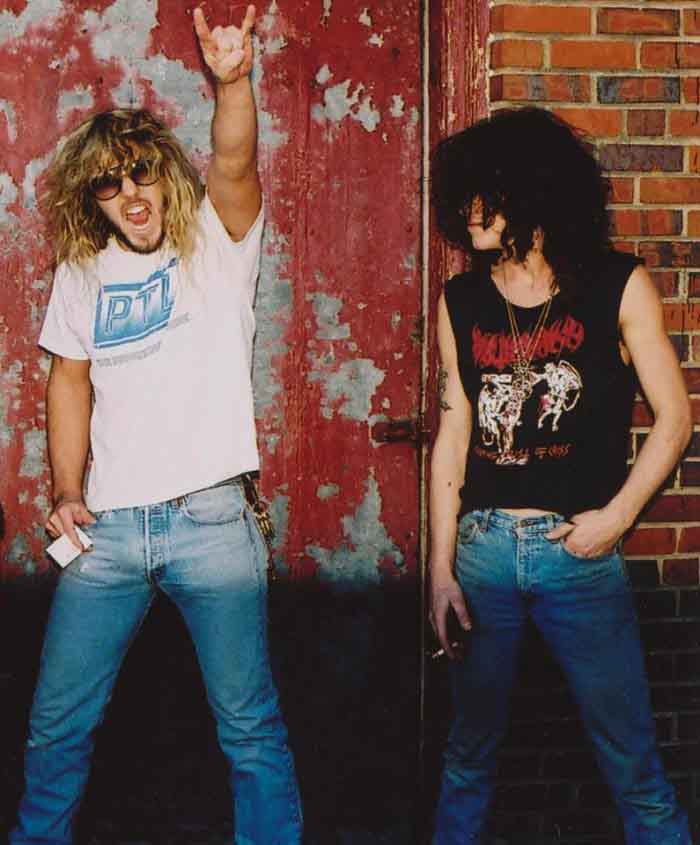 Article by Lance Viggiano.
If it wasn't already obvious from his PVC and faux cowboy touring get up borrowed from Nikki Sixx; David Vincent finally abandons any pretense of interest in metal music by trading his lace for the lasso.
In an effort to stirrup notoriety, he extols the virtues of conformity having spent time in a culture well beyond his formative years. Joining the ranks of country musicians will give Downtrodden D the opportunity to sulk about all of life's injustices. Years of having other men gliding through his dungeons, heightening his senses, and overwhelming him has probably left considerable medical bills substantial enough to feel the woe of the whiskey-drenched working class. At the very least he can purge the pain of having to shop for the right gauge of nipple rings. Perhaps this new branding will place him on other end of the iron this time around. Either way, here's to hoping David stays true to his heart and far away from metal.
Tags: country, country music, country western, Covenant, Dave Vincent, david vincent, homosexuality, morbid angel, news, sell-out