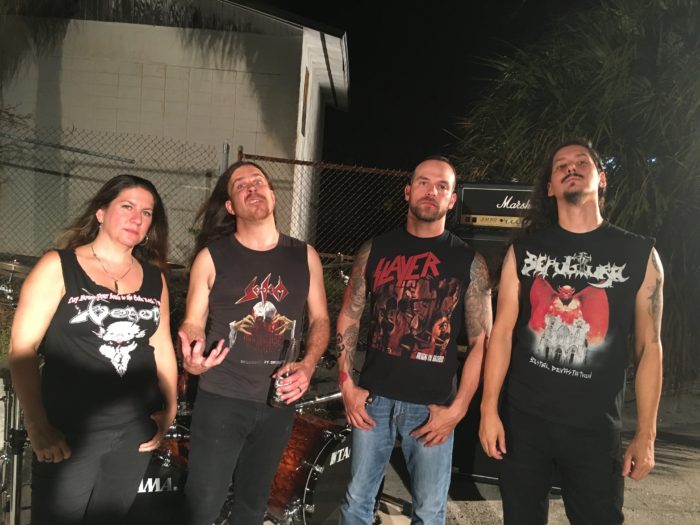 Gruesome have released a new music video and shared an exclusive brutal touring story with Death Metal Underground…
Raping every American death metal band they could think of in five minutes, Gruesome pounded their sore-ridden erections into the corpses of Death, Morbid Angel, Autopsy, and Deicide. Front man Matt Harvey shared an anecdote about his gruesome handicap stall encounter with Dave Vincent's depilated rear:
Plunging in felt like swirling your fingers around a jar of margarine. My lingering flaccid member began to harden as my glans made contact with the mush and pulp of undigested fiber. I thrust away at the hot, bubbling, molten feces until violent spasms engulfed my torso. Hot seed mixed with bloodied excretions. His sphincter pulsated, oozing a foamy secretion that smelled very odd. I licked up the festering froth with zeal to quench my thirst. I now have that tasty reminder of our tender moment inside me forever! I hope our fans enjoy the video and we can have such times together in the sweltering heat of our summer tour! Gruesome's new EP is six-song slab of grisly, bone-breaking death metal jams and is out May 20th on Relapse Records!
Tags: Dave Vincent, david vincent, death metal, Dimensions of Horror, GRUESOME, Matt Harvey, modern metal, music video, news, relapse, relapse records, stinking shit