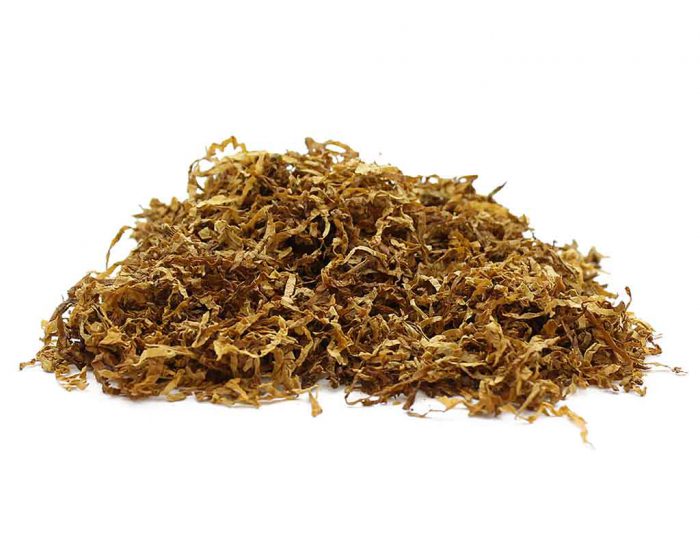 Back during the primordial 1980s, which really seem like a different world compared to the post-millennial era, stores sold a wider variety of tobaccos including an English import named Three Castles, a light gold Virginia which came in a thin ribbon cut.
As happens when you leave human careerists in charge, the blend was sold and produced domestically, at which point it became a shag-cut bright Virginia. The old malt vinegar flavor disappeared, replaced by dry and acidic leaf. Consequently, all the buyers fled and the brand collapsed. As usual, cutting corners kills brands and bands alike.
It lacks the same malt vinegar flavor, but Kendal Gold delivers the same simple beauty of Virginia tobacco: a light, sweet flavor almost like the smell of dried flowers and a hint of clover honey on your toasted French bread. It has very little nicotine, but does not burn hot, a tribute to the pressing and aging done by this blender.
Summary: bright Virginia tamed of its acidity and hot burning, this blend delivers light and sweet Virginia flavor in an easy smoke.

Bright Virginia requires less curing than other varieties and retains more of its sugar, which makes it both a highly-sought form of leaf and one that demands careful attention, since without pressing, aging, or dousing in vinegar, it tends to burn hot and deliver acidic tongue-biting smoke. However the ancient wizards at Gawith Hoggarth addressed this issue, they made perhaps my favorite Virginia of all time: the open, gentle, and deeply flavorful — more than other bright Virginia blends — "Kendal Gold" which burns cool and delivers a great deal of the lemon honey on lightly toasted French bread of this versatile variety of leaf. A thin ribbon cut more than a true shag, it packs with filling and a poke of the thumb, then lights up instantly and smolders well, requiring a slow smoke but not a walking-on-eggshells approach. The blend smells and tastes of honey with an underlying full but unobtrusive tobacco flavor, perfect for seasoned smokers or aromatic transitionals alike, and for this reason, this blend occupies the top spot in my Virginia rotation.
Unlike Three Castles, it does not have the vinegar-ish sweetness of gently fermented leaf, perhaps due to being pressed less, but it burns like a well-pressed blend without the presence of excessive leaf structure. Despite being relatively unknown on our shores, this blend serves as a solid Virginia smoke for those who want uncomplicated, flavorful, but not excessively sweet smokes.
Tags: kendal gold, pipe smokers, pipe smoking, pipe tobacco, pipes, tobacco