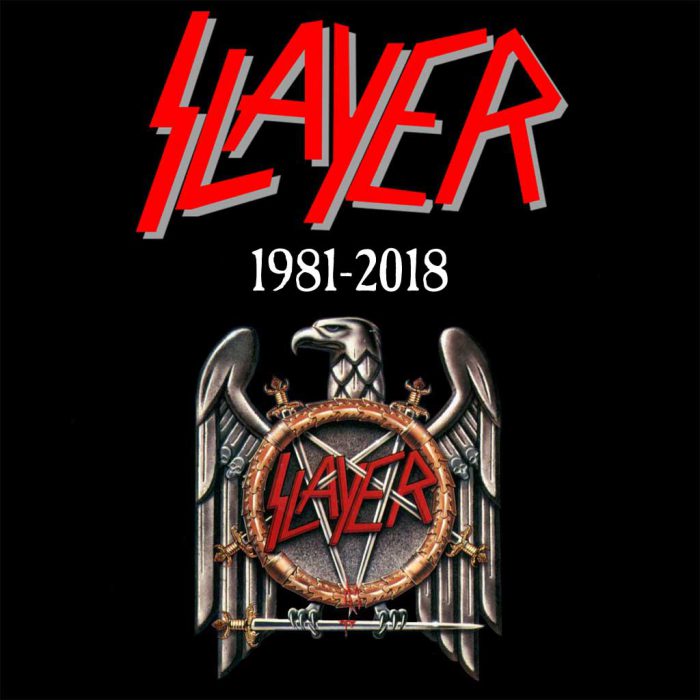 Every June 6 we celebrate a day sacred to all Hessians: the International Day of Slayer on which all metalheads celebrate what it is to be a metalhead, as exemplified by the music of Slayer and the lives of its musicians, including Jeff Hanneman (1964-2013).
Slayer beats back the world of human intentions which tries to make life safe, inoffensive, commerce-friendly, popular, and full of unique precious snowflakes. Its music affirms reality, which operates through power and will, over emotions and social opinions. It denies the importance of humans.
No doubt you know how to celebrate this holiday for metal folk worldwide, but as a quick refresher:
On June 6th, Hessians worldwide come together to do something upon which we can all agree – listening to Slayer! Finally, one of the most dismissed cultural groups in the world has a holiday to call its own. Join us in our cause to stand unified in our celebration of metal music and let us prove to the rest of society that we too have a voice.

Who is Slayer

Slayer is a band from California. Their music has come to epitomize Satanic speed metal music in the latter half of the 20th century. Their 1986 album Reign in Blood ranks as one of the single most influential metal albums of all time, typified by the modern classic "Angel of Death."

How to Celebrate

DO NOT use headphones! The objective of this day is for everyone within earshot to understand that it is the National Day of Slayer. National holidays in America aren't just about celebrating; they're about forcing it upon non-participants.

Taking that participation to a problematic level

In honor of Slayer, of metal music worldwide in all ages, and of the spirit of facing reality with eyes wide open and embracing the opportunity of challenge and fear, we intend to keep this website open and celebrate the International Day of Slayer every year on June 6. Join us… welcome back!
Join us in celebrating the International Day of Slayer for 2018! This year, we offer Live in Reseda, a bootleg (courtesy of Melonville HC) from the glory days of classic Slayer as they were just starting their quest for world domination.
Nuclear Blast Records invoked the celebration with a sale on classic Slayer material (check the vinyls) and a video commemorating the event:
If you are here by mistake and wondering why Slayer (you're supposed to yell this each time you say it, like this: SLAYER!) is important, check out the Heavy Metal Frequently Asked Questions file to see how this band influenced the rise of death metal and, well, basically everything else. SLAYER!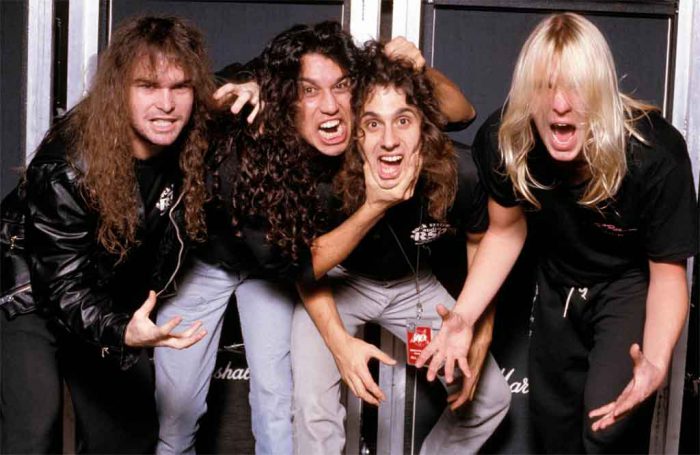 To aid in your celebration, enjoy some links to classic Slayer releases:
Show No Mercy (1983)
Haunting the Chapel (1984)
Hell Awaits (1985)
Reign in Blood (1986)
South of Heaven (1988)
Also consider other Slayer bootlegs like Captor of Sin, Aggressive Perfector, and Obscure and Obscene to keep your eternally damned dark soul raging!
Tags: death metal, evil, international day of slayer, jeff hanneman, national day of prayer, National Day of Slayer, slayer, Speed Metal