Dismember's Like an Ever Flowing Stream turned twenty-five this weekend. Like an Ever Flowing Stream upped the intensity from Carnage's Dark Recollections in the same way that Legion would do from Deicide's debut. Like an Ever Flowing Stream was faster, heavier, and more distorted. Dismember drenched themselves in blood and plugged dimed Boss Heavy Metal 2 pedals into dimed Marshall JCM 900 stacks, generating a ridiculously fat, high-gain rhythm guitar tone to trample and mangle all others.
The twin, panned and syncopated rhythm guitars thundered down from the skt like live wires thrashing through the air. The riffing resembled a night terror of Sepultura's speed metal manifested into material reality. Dissonant tension was resolved through Nicke Andersson's tortured heavy metal leads of lucid consonance only to be rended back apart by the next cyclical verse or song. Three columnar compositions held Dismember's grinding, cosmic cycle of dying heavens and living hells from the earth. These entranced listeners, letting them revel in the bloody carnage before blasting them into chaos again.
Barely thirty minutes long, Like an Ever Flowing Stream was a record arranged to be endlessly replayed. Rising from death's sleep a quarter-century later, one still feels eerily compelled to lift the needle from the locked groove, flip the LP over, and enwind into the arms of cool-enfolding death again.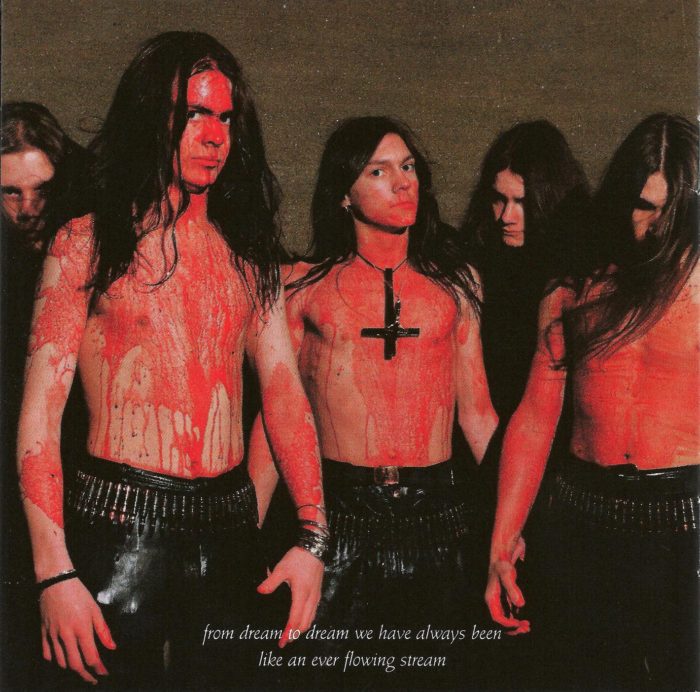 Tags: 1991, anniversary, carnage, death metal, Dismember, Like an Ever Flowing Stream, Nicke Andersson, Sweden