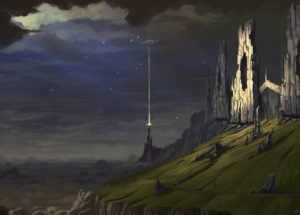 There are many well cultured intellectuals who, when presented with metal music, will immediately be tuned out by the vocals.  This results in much of the metal collective being comprised of hold-my-beer normies and most of the world's high IQ population never grasping a music genre that has both the depth and the complexity they yearn for.  Moreover, vocals in metal have not progressed AT ALL since the 1990s and therefore vocalists have been rendered indistinguishable from one another.  Through this understanding comes the ultimate revelation:  metal vocals, more than any other factor, are hindering the next great wave of metal. 
Once upon a time, the majority of metal vocals either matched rock (e.g. Rainbow), punk (Motorhead), or opera (Candlemass).
As punk and rock evolved (in the form of hardcore and grunge respectively), metal vocals followed their lead in tone (evident in Slayer or Metallica).  The first and only style completely unique to heavy metal (aside from Ozzy's range-limited mumblings) really came with death (and black) metal gutturals, growls, and shrieks via the lungs of Jeff Becarra, Chuck Schuldiner, Quarthon, and Max Cavalera.  Completely vacating melody in favor of drum-oriented rhythmic technique, this style could be applied without any real knowledge of music theory or training.  Furthermore, it was the absolute maximum in terms of extremity of the human voice.
Unfortunately the growl technique has not seen any real innovation or change (as it is likely not possible) since the turn of the millennium.  Because of this, its effectiveness has soured grotesquely.  Once used as a tool to create the most abrasive, threatening music possible, the guttural death metal vocal style has found its way into the most mainstream and trendy of bands ranging from screamo to pop punk (seriously, actual pop punk) such as Attack Attack, A Day to Remember, and In Flames.  Concurrently, the once shocking black metal rasp has become indistinguishable from many metalcore and post metal styles.  The scream style of metal has lost its edge, attitude, and purpose.  Yet, year in and year out, everyone continues with the same technique.  It's become routine, mandatory, and- while fun- uninspiring.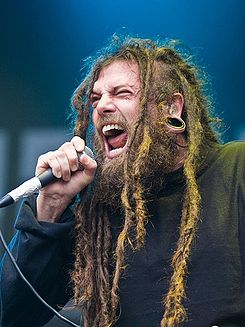 Meanwhile, metal evolving in parallel to rock music has continued with horrific results.  As the 2000's saw the loud and masculine grunge vocal replaced with feminine emo shrilling, Revolver-core metal autists such as Periphery and Pallbearer followed suit.  These vocals are devoid of everything that made metal vocals metal and yet these bands still get massive coverage in mainstream publications.
The classic operatic falsetto that dominated the early years of metal is scarcely found outside of power metal.  This is understandable given the amount of training required to master a multi-octave range along with the bleak financial prospects of a career metal artist.  This style is also alienating to many and therefore unnecessary to seek out in hopes of a full revival.
Finally, there are lyrics. 
Without looking, can you- at this very moment- recite any of the lyrics for any of the songs of your favorite 2017 album?  Think about the last live show you went to- did you retain any of the lyrics from a band you've never seen before?  Lyrics in metal have become irrelevant as young listeners load their heads with as many albums as possible, and therefore unnecessary.   And hell, look at how great classical music was without having lyrics in most cases.
When considering the above, it's no surprise that people are flocking away from guitar-based music in droves.  Many contemporary styles of music (mostly electronic) such as Synthwave, dubstep, ect. are all void of vocals and lyrics and still are massively effective in connecting with their audiances.  It is an unfortunate truth that metal is behind the times with the psychological and emotional complexities of its listeners in this respect.
And so, the conclusion was reached- by going instrumental, extreme metal can become fresh and compelling.
As many are seeking uncharted territories in death and black metal, instrumental guitar-based music has been almost completely overlooked.  Of the 40,000+ death metal bands listed on Metal Archives only 137 are instrumental.  That's less than a hundredth of a percent! The only instrumental metal bands I can recall that have gained any traction are progressive or jazz-fusion.
Of course this brings on a number of esoteric questions.  Is death metal really death metal without vocals?  Is black metal really black metal without lyrics?   This type of provocation is something that, regardless of how well articulated the arrangement of vocals and lyrics may be- are sadly not seeing.
If metal is to see another great movement like those of the 80's and 90's it needs to make conventional changes WITHOUT blending with today's mainstream indie rock landfill.  This can be done- while still retaining those stellar traits of metal- by dropping the vocals altogether.
Tags: 2018, Black Metal, culture, death metal, Doom Metal, Heavy Metal, innovation, Instrumental, metal, music, Philosophy, trends