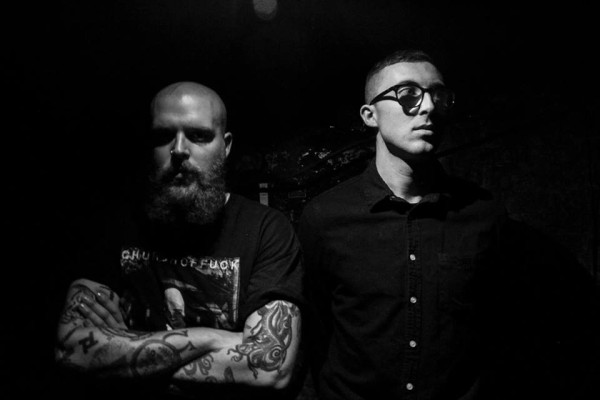 The increasing popularity of #metalgate has irked the hipster SJWs who promote it. One of the SJW hipsters who provoked #metalgate by demanding our editor be removed from the metal Journolist writes about the increasing popularity of #metalgate in terms of hateful denial:
Detractors included Phil McSorely, who was fired from the band Cobalt for using hate slurs towards Curtis-Brignell and others, accusing them of trying to establish a "USBM [American black metal] friendship scene" and "liberal agenda" in extreme metal. The incident became one of the flashpoints for #metalgate, a short-lived hate campaign and offshoot of #gamergate that attacked journalists and artists accused of attempting to "censor" heavy metal.
She lies. Cobalt was not the trigger for #metalgate; SJW demands for censorship and exclusion on the basis of one writer's opinions were. And #metalgate was neither launched by #gamergate nor a "hate campaign." It remains — and is growing in strength — a resistance campaign against intrusion by the newcomers who are hoping to make SJW metal mainstream. (As a side note, it appears that Mr. McSorely has "un-friended" our editor on Facebook, possibly for his own sometimes liberal sensibilities.)
Look at Caïna for example. Highly hyped by labels, heavily supported by media, and yet it has no staying power because metalheads do not want kumbaya indie-rock. We want metal. Like other bands of this ilk, it sells to a certain audience but goes no further, and within weeks is forgotten. No one cites Caïna as a cornerstone of the genre, which is why the SJW hipsters are trying to bring it back with this article as if it had ever been relevant in the first place.
He articulates what SJW hipsters actually want — a "safe space" meaning removal of all ideas that threaten their worldview — and tries to conceal the censorship threat behind that mentality:
"I'm done with metal culture in a sense — conventional metal culture, that is," he explains. "I guess in the positive, it showed that there are people who did agree with me about metal's attitude towards certain groups. So I think my real change is to be 'done' with hedging. I can't backtrack and adopt some new persona to weasel out of what I said. I believe what I said. I think in the few days that followed the drama, I could have tried to distance myself from whatever it was I was accused of being.

"But no, fuck it, I absolutely believe that metal should be a safe space for women, people of colour, differently abled people, the LGBT community. There's nothing metal about arbitrary exclusionism. Safe space: unsafe music."
This reminds us of the 1980s, when the PMRC decided to make metal "safe" by removing lyrics about sex, drugs and obscenity. Or in the early 1990s when Christians decided to make black metal safe by releasing "white metal" or "unblack metal" which sounded like black metal, but had Christian lyrics (with Horde being the forefront). Now we have SJWs who are releasing "safe metal" which sounds like shoegaze trying to be black metal and has safe, politically correct lyrics which seem to follow the agenda of their media overlords.
In the meantime, this controversy rages in other areas. The assault is coming from the media and their lackeys, and numerous communities are reacting, with gamers being first but now metalheads and other subcultures responding. The attitude generally is not that those who react are opposed to the viewpoints offered, but they do not like the form in which they are forced upon the audience, which is a "my way or the highway" ideological test by which you either endorse the SJW hipster viewpoint or are seen as an enemy of the State… errr, media.
If you need proof of how relevant all of this is, notice how Wikipedia is censoring GamerGate-affiliated editors and how media employees are mounting a doxxing campaign against #gamergate activists who are resisting the SJW hipster incursion.
In the meantime, a number of academics and media darlings linked arms to make black metal "safe" with a academic conference entitled Coloring the Black: A Black Metal Theory Symposium which declares its intention to:
In response to this we wish to open up the more comedic, playful, camp, ludic, carnivalesque dimension of black metal and black metal theory. In so doing, we set out to "pink" black metal by questioning its more nihilistic impulses ("blackening" and more "blackening") in favour of more affirmative approaches and utilizations of BMT.

In "pinking" black metal/theory (and we are thinking here of critical and ironic BM-related gestures such as The Soft Pink Truth, Pinkish Black, Zweizz, Deafheaven, not to mention the influence of My Bloody Valentine and "pink noise" on shoegaze, post, or "hipster" black metal) we also hope to queer it by decentering the cisheteronormative and patriarchal underpinnings of both the black metal music and philosophy scenes. We wish to further BMT from a range of feminist, LGBTQ, and intersectional perspectives, including disability studies, crip theory, animal studies, and cute studies. Our interest in a more rainbow approach to black metal would also seek to consider and destabilize the racial normativities of black metal musical and theoretical traditions.
In other words: if it doesn't fit the status quo, we'll "study" it until we can argue that it does, and then use that to exclude anyone who doesn't toe the line as being deviant. Just like SJW hipsters have done with #metalgate so far.
Tags: censorship, gamergate, hipsters, metalgate, sjws