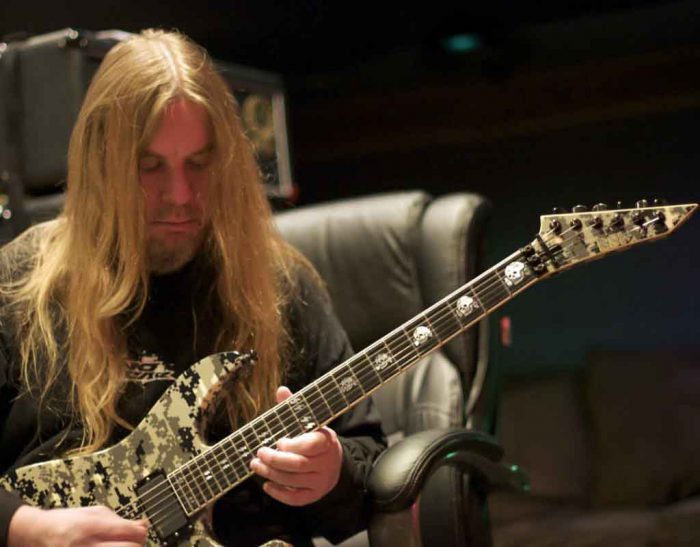 Alongside Hellhammer, Bathory, and Sodom, Slayer helped invent the raw sound of death metal, which combined the literality of hardcore with the imaginative atmospheres of heavy metal and the structural composition of progressive rock and classical.
While all members of the band contributed to its signature sound, the riffs of Jeff Hanneman — spidery, angulary, deceptively complex — built the foundation of this new genre, as did the protean song structures and abrupt dynamics in the dialogue of riffs which he built into their formative works.
By working themes from history, philosophy, and religion into his lyrics and song titles, Hanneman expanded metal from the complaints-oriented nature of hardcore and the hedonism of heavy metal into a fusion of a mythopoetic view of the human endeavor and a desire for what Plato would call "the best life."
We pay tribute today to a great artist and thinker. Clichés like "he left us too soon" tell only part of the story; he came, he created, and his creation continues to conquer. Hail the victorious dead!
Tags: death metal, jeff hanneman, slayer