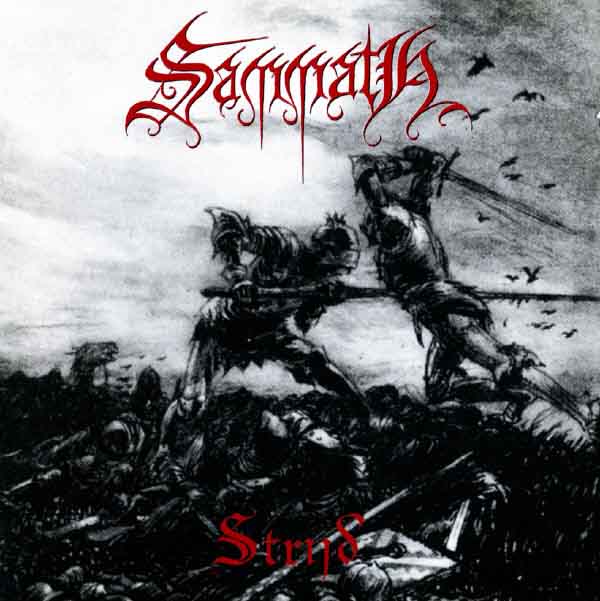 Underground metal was rapidly dying by the mid nineties. The more musically successful death and black metal bands became disenchanted with their resulting limited financial success as the hordes of poseurs poured in through the gates of Byzantium, creating commercial rock that merely imitated the tones and texture of the monumental statues of the metal greats. The more popular death metal bands tried and failed at becoming rock stars while many of the more luminous minds in Norwegian black metal bands were dead or imprisoned.
Not that this mattered. Most of the geniuses who had produced any quality material at all said all that was worth saying on their first records. Repeating themselves dumbed their ideas down the great chain of being until they hit the mall materialists and mouth-droolers. Most took this path even if hitting rock bottom took a few more years and albums. Others soldiered on but eventually the situation was quite clear around 1995 and 1996: the only noteworthy bands of the old guard still standing were Immolation and Immortal, who would themselves collapse into self-parody in the coming the 21st century.
Summoning were one of few worthwhile new bands, rapidly advancing onward from the well-done but standard black metal of early Abigor and their debut Lugburz. They wrote neo-classical black metal compositions that escaped the pitiful cargo cult imitation of the Norwegian greats on Minas Morgul and Dol Guldur. Keyboards were seamlessly integrated with the black metal tremolo-picked riffs to flow forward as a whole rather than floating atop or accentuating them like Emperor. Summoning modulated between related keys and modes, imitating classical music to produce black metal compositions that flowed ever-longer while vocals and percussion were reduced to mere staccato metronomes.
Stronghold saw Summoning quickly leave the metal genre behind almost entirely. The Austrians abandoned phrasal composition to create modern classical and progressive rock tracks where the black metal guitar riffs were almost strictly cyclical and merely another voice in compositions defined by harmony and leading vocal melodies. With Burzum renouncing guitars, Emperor wallowing in melodramatic scattered speed metal, and Demonaz leaving Immortal after Blizzard Beasts, the warlike days seemed to be over.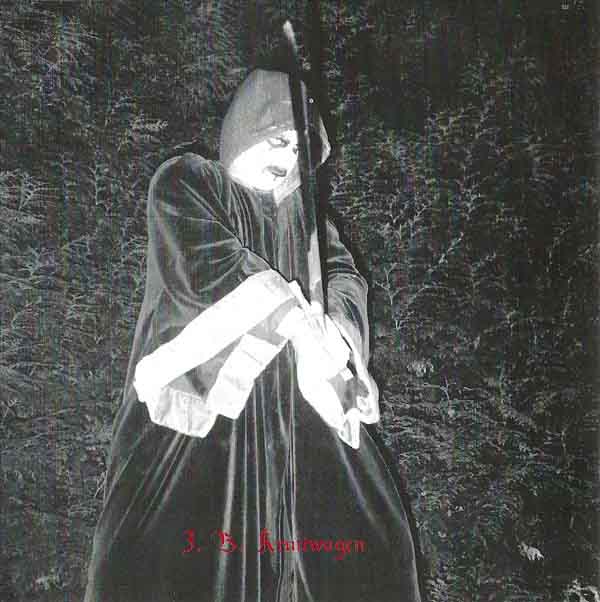 Sammath embraced the violence that was lost. Strijd's cover was Arthur Rackham's illustration of the death of Arthur atop a mound of fallen knights. Mordred charges in to slay his father who turned his own once fertile kingdom of Camelot into a barren wasteland through melancholic neglect, happenstance, and sin. Only ritually butchering the sacred king could burn an antiquated past to the ground to fertilize the soil of civilization once more: the mythological slaying of the dying god paralleled in the Ragnarok of Norse mythology, the Fisher King, The Golden Bough, and Apocalypse Now.
Strijd took the flowing compositional style of Summoning and carved away all the fat. This minimalist meat and bones approach allowed each track to focus on a handful of memorable riffs and keyboard leads. No composition on Strijd meandered into irrelevance; the album was not sparse but laconic. Every element was hammered and fitted together to create a greater, uniform whole, charging headstrong into battle to the metronome of blasting percussion marching the clock forward toward Armageddon.
Interspered and layered with the spartan riffs inspired by early Emperor's primitivity were keyboard leads that sounded like they were from a lost John Carpenter score for Excalibur, replacing the Wagner and Orff. Unlike those of most of Sammath's contemporaries, these were not grossly off key or compositionally jarring. Dark age war horns ready listeners for battle while extended interludes are lamentations of how the overwhelming arrogance of mankind eventually will destroy all of the species own transcendent achievements over brief, petty desires. Ultimately the keyboard melodies provided poignancy to Sammath's patricide; a poignancy for his musical ancestors pathetically allowing themselves and their work to wither away into a pitiful mediocrity for which they must be killed off for good.
Sammath fought Strijd with the weapons of fallen warriors of black metal's pathetic twilight. Meeting the decrepit head on with their own overworn musical elements made the album a soundtrack for slaying them in an apocalyptic final battle, fitting the thematic ideas birth by the Arthurian cover. Strijd's brief but everlasting artistic victory showed the glory of what once was and what could have been. Sammath's condemnation recalls Mordred's sneering last words in Excalibur: "Come father, let us embrace at last."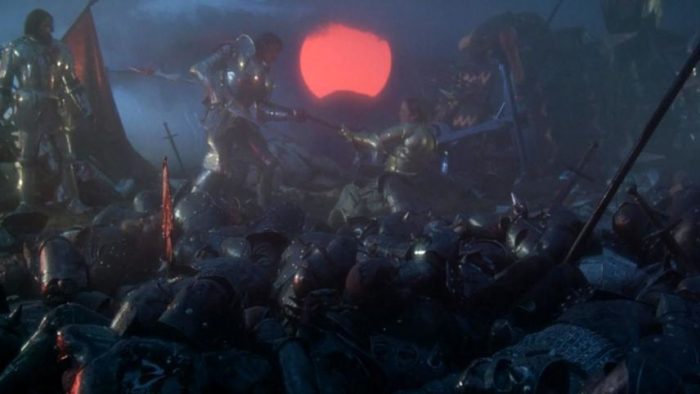 Tags: 1999, arthur rackham, arthurian legend, article, Black Metal, excalibur, jan kruitwagen, john carpenter, king arthur, mythic, mythic imagination, Mythology, sammath, strijd