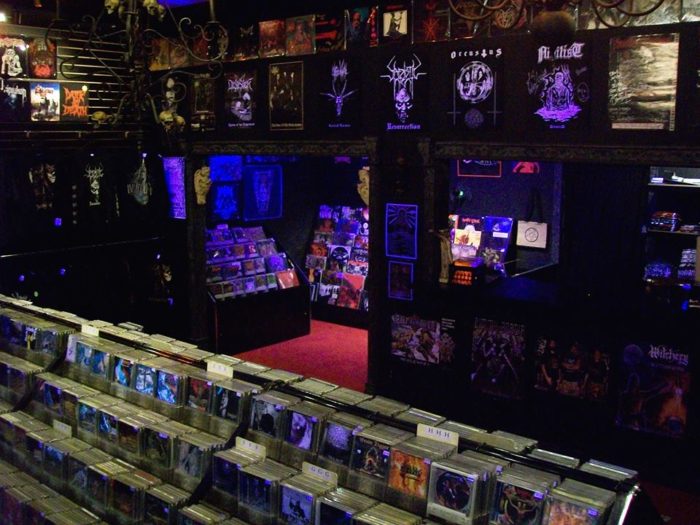 What made the old underground so powerful? An interview with former Death bassist Erik Meade reveals part of the picture:
I thought they were just a band with a few home made cassette tapes out, which in punk circles meant you were just locally known. Death were from Florida so I figured nobody in the bay area had heard of them/us. I didn't realize that within the metal scene tape trading homemade cassettes was a big deal, and true fans took it seriously.
Among the other revelations here: Death was a group project. Scott Carlson of Repulsion was on bass and Erich Brecht of DRI on drums during its early years, shaping its sound, in addition to (by rumor) Autopsy member Chris Reifert on guitar. But more importantly, the above reveals the power of tape-trading.
In punk, having a tape out meant being a local band — in metal, it meant being an international one. This spread the music far and wide, and allowed fans to exercise quality control in ways that labels never would. This created a positive evolutionary pressure on metal bands to be noticed as being good for repeat listening, which was the opposite direction from punk and rock.
Few fans have the energy to sift through 400 demos, but a compilation of new finds from a friend across the ocean could well be convincing. This enabled underground metal to establish a hierarchy of bands quickly, and insist upon that level of quality by ranking bands relative to the new classics, forcing bands to produce more intense material.