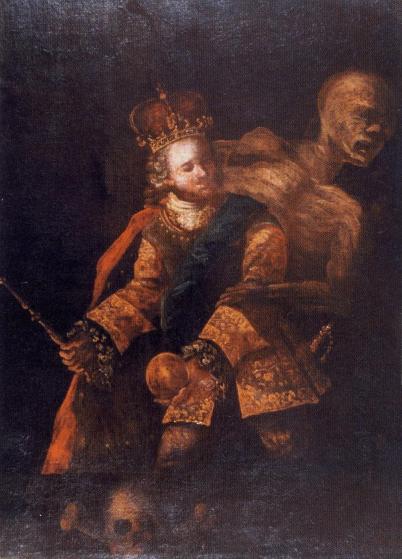 Article by Salustiano Ferdinand

One of the hallmarks of great musical works is that every note has a purpose to move the mindset of the listener in some direction. Musical structure whether on a small or grand scale is what gives music much of its power and memorability; a focused work that wastes no note and moves with constant intent from distinctive point A to distinctive point B and on will embed itself into the mind of the listener not just for its general sound and aesthetic but in its entirety. Classical pianist James Rhodes said of Ludwig van Beethoven, likely the greatest composer of memorable themes in western art music, that with his works, "Every note was sweated over, every theme worked on tirelessly and chiselled into immortality. The manuscripts of Bach and Mozart look spotless next to the messy, crossed-out, almost indecipherable madness of Beethoven's. While Mozart hurled symphonies on to paper as fast as he could write, barely without correction, Beethoven stewed and fought and wrestled and argued and raged until he forced what he was looking for out and onto the page." [1] Sadly, however, the importance and art of structure is often ignored and neglected entirely within metal albums. Too often a death or black metal band is content to choose a tempo or two and proceed to restate the same content through interchangeable means for a length such that they overstay their welcome about halfway through the ordeal.

Not all is lost, however. Though few and far between, some bands and artists intuitively grasped the importance of structure and moving from distinct point A to distinct point B. Lars Ulrich said of the the writing process on Master of Puppets, "We had a tendency to look at our albums as a collection of different dynamics: there's a fast song, a mid-tempo song, a ballad, an instrumental. It's like food groups – you need your carbs, your protein, all of that." [2] Indeed, Metallica in their early albums stuck to a recognizable formula for arranging the tracks on their albums, effectively creating a narrative to the overall structure that enhanced their strongest tracks. Slayer on Reign in Blood, by carefully choosing a sub-30 minute length for the album, bookmarking it with its strongest tracks and trimming all fat from the blistering 20 minute onslaught in between, prevented listener fatigue while setting a benchmark for intensity that is unequaled by even some of the most aggressive death metal bands today. Most underground metal fans can probably accurately play every second of the album front-to-back in their brain as if it were a media player. The reason for this is not just or even mostly because of the quality of the riffs, but because of how they and the tracks they serve are arranged to compliment and contrast each other.
The greatest black metal in particular, however, has even more to offer in terms of structural competence and a deeper awareness of its importance, including through inducing altered states of consciousness in the listener. Varg Vikernes, probably the greatest practitioner of overall album structure in metal, enlighteningly wrote of his early album structures that "The first track was supposed to calm down or rather "prepare" the listener, and make him or her more "susceptible" to the magic, the next song or songs were supposed to exhaust the listener and put him or her in a trancelike state of mind, and last track should "calm down" the listener and carry him or her into the "world of fantasy" – when he or she fell asleep." [3] Varg here intuitively grasped a vastly underappreciated truth that our capacity to experience creative works and use them as a launchpad for our own imaginations is at its greatest as we are falling asleep and are asleep. Dreams have long served as inspiration or as a direct compositional tool for artists in and outside of music. [4] Richard Wagner famously composed his compelling prelude to Das Rheingold while taking a nap. [5] Metal music as a genre itself has its genesis in a dream, as a likely dream was responsible for inspiring the title track of "Black Sabbath". [6] Indeed, this site's authors also intuitively recognize that music is more strongly appreciated when in a state of mind that is not fully awake. [7]
Future conquerors of death and black metal in particular should pay attention to both the importance of structure and the potential within intentionally inducing altered states of consciousness in the listener. Both genres perhaps owe mind-altering musical techniques for their success in inspiring the imagination of fans. The marriage of black metal and shoegaze in hipster metal bands was no accident; their shared use of droning chords and washes of hissing, burning, breathing distortion to induce mind-altered hypnagogic fantasy made it an inevitability. Death metal too often creates transportive trances, intentionally or not, to great effect, with subliminal low tones arranged into abstract rhythms with bizarre pseudo-melodies dancing around them. You, the composer, may be able to exceed the classics through your awareness of structure and importance of altered mindsets to fantasy if you write with as much conviction as they once did. Let your work be as deliberate as Beethoven, as relentless as Slayer, as fantastical as Emperor, and as appreciative of the hypnagogic state and fantasy as Varg Vikernes.
Black Metal Dreams
Interdimensional Death Metal
The Old Masters
References
[1] https://www.standard.co.uk/comment/comment/james-rhodes-why-beethoven-is-the-greatest-composer-of-all-9846461.html
[2] https://www.theguardian.com/culture/2016/dec/06/metallica-how-we-made-master-of-puppets-lars-ulrich-interview
[3] http://www.burzum.org/eng/library/a_burzum_story01.shtml
[4] https://www.huffingtonpost.com/entry/hypnogogia-dreams-creativity_us_56c5d16ce4b0c3c55053de38
[5] Wagner, Richard. Mein Leiben.
[6] Osbourne, Ozzy (2010). I Am Ozzy.
[7] https://www.deathmetal.org/article/exploring-music-through-active-imagination-techniques/
Tags: contrast, musical motion, structure