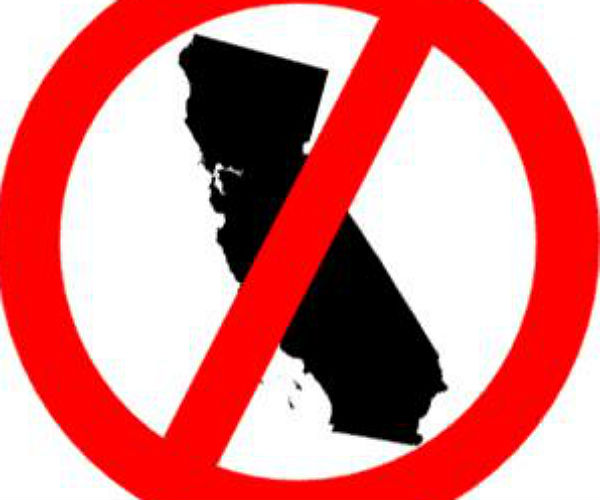 Today's American black metal has found itself right within the parameters of Poe's Law which, when applied to this abomination of a music scene, would sound something like this:
It is utterly impossible to parody American black metal in such a way that someone won't mistake it for a genuine attempt.
This is exactly where we are now, where slapping black metal vocals over post rock, screamo, or pop punk will get you rave reviews from hipster music blogs claiming to cover the newest wave of American "black metal". Some may ask "how could such a thing have come to pass so quickly?"  and the answer is actually very simple- the west coast found "black metal". And what began as an irritation became an infection, the wound opened, disease accelerated, and before long American "black metal" became beyond saving. So in the effort to understand and learn from the mistakes of the past, let's take a look at the course of the regrettable pandemic that is west coast "black metal" and the terrible disasters it spawned throughout its existence.
2000: The Roots of Weakness
It all began with Weakling, the California "black metal" band shamelessly ripped off by every single California "black metal" band to follow. While the band's name itself was a clear declaration of its influences (as well as an ironic foreshadowing of American "black metal"'s future) as it came from a song by experimental post rock band Swans, the sound was a less obvious reflection of this fandom. Despite releasing only one album and not achieving significant popularity, Weakling were the first to drip shoegaze sprinkles onto "black metal" without anyone noticing where they were coming from. Furthermore, outlandish hipster-like rumors surrounding the band (burying their album in dirt and giving out maps with the locations, sending only one copy of their demo to one fan in Europe) successfully marketed their sound to indie rock fans- a practice later mastered by Velvet Cacoon. Weakling has since been generally forgotten, fulfilling the fake hipster goal of staying indie forever. Nevertheless, no one can take deny their lifetime achievement of birthing the worst movement in pseudo-metal since Fred Durst dropped "The Nookie."
2004: A Gate to Subliminal Genocide
While Weakling was a minor laceration on the face of USBM, the wound was significantly opened by the wave of California solo projects to follow in a few years. Influenced by the aforementioned group's post rock shenanigans supplemented by the gothic imagery and sorrowful harmonic minor melodies of France's Les Legions Noire's movement (the flavor of the week for newcomers at the time), future one man metal documentary celebrities Xasthur and Leviathan had quickly squandered the promise offered on their uniquely isolationist demos. So by the time long running USBM cornerstone Moribund Records boosted each of their repertoires with a healthy stream of revenue, both bands had become over-reliant on running their guitars and keyboards through delay pedals with feedback settings maxed out. This newfound wall of sound coupled with a suicidal gimmick perfectly tailored to a generation of pharm partying teens hooked on anti depressants quickly became a cash cow for underground labels. But since these post rock touches were carefully hidden from the typical fan of the Moribund catalog, there weren't many in the USBM underground who could see the gateway opening for the shoegaze/indie rock crowd to exploit.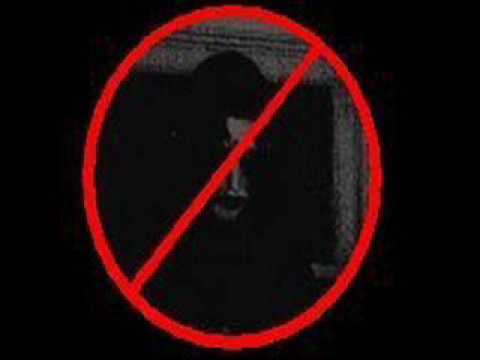 In the wound of Xasthur and Leviathan, the minor infection of post rock became a disease. But aside from their musical dehissance, these bands also served as host to a deadly parasite in the form of Profound Lore Records. The flagship of everything despised about modern "metal", Profound Lore laid its foundation in this movement with the label's debut release: Leviathn/Xasthur.
2008: Diadem of Disease
Further north in Washington, an inverse of the California movement began to take place. Instead of applying post rock technique to "black metal" music and keeping black metal aesthetics, Wolves in the Throne Room did the exact opposite and applied hipster aesthetics to a sound that was nothing more than a seventh rate Burzum clone dumbed down into drone rock for the target audience. This fooled dim-witted indie journalists and confused Portland heroin addicts into believing that a terribly average band with a ridiculous ecological agenda somehow was the "next big thing" in "black metal". In reality, Wolves in the Throne Room had a good publicist that could sell the masses seemingly meaningless attributes rebranded as pure brilliance and did so just as Vice Magazine was gaining popularity. By 2011 the band's flavor-of-the week "Cascadian black metal" aesthetic was nothing more than a short lived stable of forgettable bands and most fat hipsters were off the Wolves in the Throne room bandwagon as it was already "too mainstream" for their egos.
2013: The Hybridization of Atrocities
As violent drug addiction decimated the "metal" scenes of northern west coast states, the culmination of 13 years of musical plague had finally arrived in Deafheaven's Sunbather. The post rock wanderings of Xasthur and Leviathan were amplified and coupled with the hipster aesthetics of Wolves in the Throne Room to form something completely devoid of black metal yet still branded with its name by idiot Pitchfork writers. This was everything the indie publications were hoping for- the unification of their favorite abominations in to one complete anti-metal aesthetic. The definitive west coast "black metal" band, Deafheaven was the product of the horrid culture and sound of the region spiraling completely out of control into absolute obliteration. For years, idiot hipster rock fans had been confusing post rock technique as "black metal" and hipster aesthetic as "black metal". Deafheaven didn't introduce either of these elements, but unified them into the epitome of the masses that completely misunderstood what the Norwegian black metal bands were actually playing. And as mentioned here recently, this was the unequivocal end.
2017: A Necessary Amputation
Now that this ugly mutation has become the gangrene of the entire USBM movement, only one solution remains: Amputate west coast "black metal". California, Oregon, and Washington should, from this day forward, be vehemently discredited, rejected, and despised as a source for black metal with all of its bands, musicians, and releases being discarded with absolute malice with the exception of the proven such as Infester. They must be treated with the most violently extreme prejudice: actual black metal bands should not play hipster rock venus, fans should boycott shows featuring west coast "black metal" bands, and shame labels releasing west coast "black metal" albums. "Black metal" from the west coast must be treated like the communist scare of the 1900s- with hysteria, character assassination, and the purest of hatred.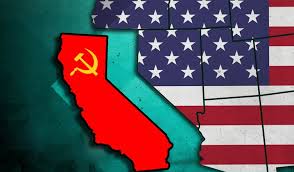 If American black metal is to have any hope of redemption we must begin to think of it as an entirely separate entity than the embarrassment that is west coast "black metal". They are not the same thing as band such as Demoncy and Imprecation and should not be treated as such. From here on out, laugh at west coast "black metal" blogs, shame all west coast "black metal" fans, and hate west coast "black metal" music as such hatred is one of the essences of black metal.
Tags: black 'n roll, California, cancer, communists, crypto-indie, deafheaven, drugs, hard rock, hipster bullshit, hipster invasion, hipster music, idiots, Leviathan, metalcore, moribund, moribund records, pitchfork media, pop punk, post-hardcore, post-rock, profound lore, scenesters, screamo, shit, shoegaze, USBM, vice magazine, weakling, wolves in the throne room, xasthur