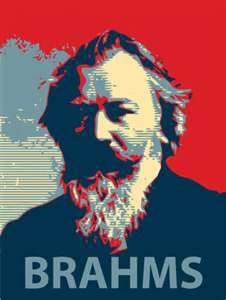 Even with lingering budget woes, the San Antonio Symphony is proceeding with their plans to perform Johannes Brahms' inflectional contributions to Classical Music. 2012 saw the SA Symphony successfully stage a Beethoven Festival which received good reviews.
Created and curated by Sebastian Lang-Lessing, the program consists of all four Symphonies,  both Piano Concertos, the Double Concerto for Violin and Cello, and more.  It starts February 8th and concludes February 17th, at the rustic Majestic Theater in Downtown San Antonio.
Known as a nature enthusiast and sarcastic, akin to Beethoven, Brahms' First Symphony has often been referred to as a 'Beethoven's 10th'. There is no doubt that Brahms was both intimidated and inspired by Beethoven, which contributed to the late bloomer's compositions.
No Comments