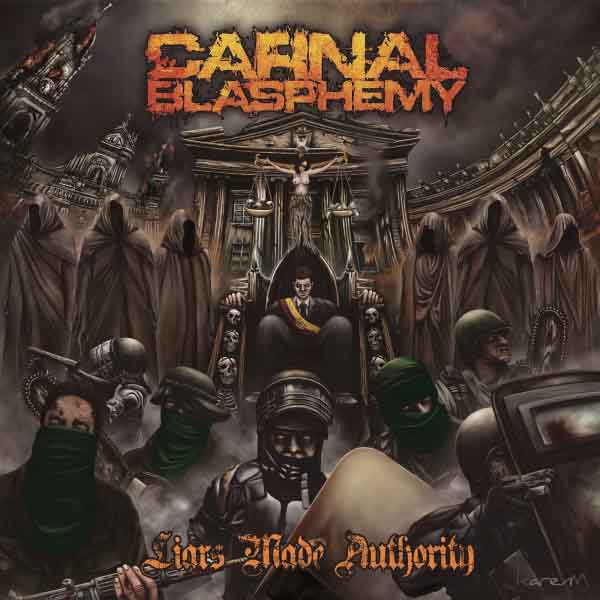 Colombian death metal band Carnal Blasphemy has recently released details for their upcoming debut album Liars Made Authority.
Featuring cover art by Karen Marin, Liars Made Authority was produced by Sander Bermudez at Soundtech Studios (Amputated Genitals, Carnivore Diprosopus, Evil Darkness) in Bogota, Colombia. The album also includes guest appearance by the likes of Jason Netherton (Misery Index), Julian Suarez (Suppuration), Ricaurte Triviño (Genetic Error) and Luis Vile (Ex-Undergrave).
Track list is as follows:
1. Liars Made Authority
2. Machine Of Destruction
3. Daily Atrocities
4. Your Suffering is My Pleasure
5. Perfect Crime
6. Purification Through Violence
7. Devoured Souls
8. Your Empire, Your Tomb
9. The Dead-End Ambition
10. Ignorant Facing Dominated
Liars Made Authority is set for release September 18, 2015 via Gore House Productions as CD and Digital.
https://www.facebook.com/CarnalBlasphemy
1 Comment
Tags: 2015, Carnal Blasphemy, death metal, Liars Made Authority