Death Metal Search Engine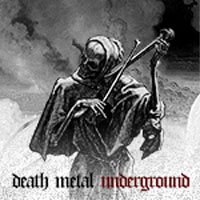 Groundbreaking jazz/metal fusion group from the late 1980s to early 1990s who are responsible for inspiring much consequent growth in progressive metal of multiple subgenres. A speed metal band with death metal influences of the flowing kind, comparable to
Rigor Mortis
or Coroner on their first album
Piece of Time
, the band embraced full-on death metal as well as progressive rock and jazz for the second album,
Unquestionable Presence
. The first two albums remain clear- and fresh-sounding to this day and are highly recommended. The third Atheist work,
Elements
, never quite managed to gel and is nowhere near the same quality as the first two, after which the band quit for some time only to be resurrected as a technical metal band in the 2010s.
Atheist Links