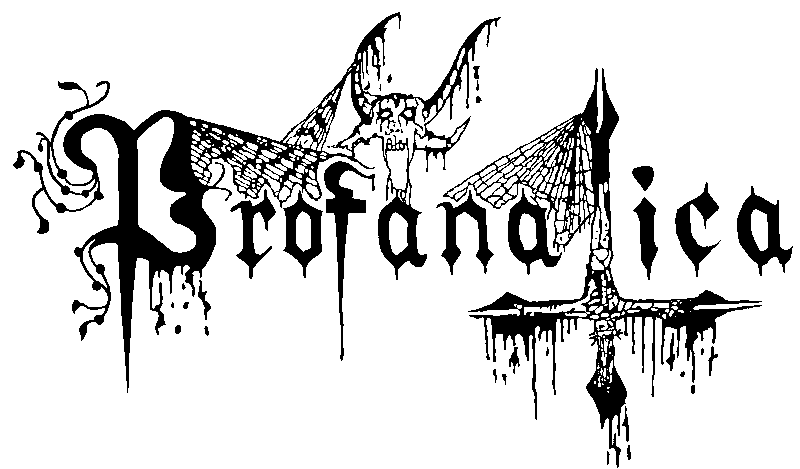 After the recent social media kerfuffle where Paul Ledney called out weaklings for their fear of the media hype over the COVID-19 pandemic, I reached out to the man to see where he stood on these comments and what he meant.
You recently posted some rather scathing remarks on the Profanatica page. Each of these comments appear linked to one another. Are they?
I wouldn't call them scathing at all. Yes they were connected and were directed at a select few people whom I know personally.
By the comments made by beta males just goes to show you that they have nothing going on and tried to make it about them.
"My drumsticks have more shit on them than covid19." What are your overall views on the current Covid-19 pandemic?
Not 100% positive yet.
Although My sticks have on them
Pine tar, sweat, makeup, dip, and spit.
"This is a strong symbol against Fear. Please don't buy into any hype. Unfortunately we are on hold until the trumpets blow again, in which time we will be ready to Throw the Fuck down! Mas Pas."
Is it your opinion that people, or perhaps those in the extreme metal community, have indeed bought into the hype? What hype precisely?
They are "promoting" this pandemic. That's all I'm saying. I'm not saying it's not serious but that it's PROMOTION. Why? I'm not sure yet.
"All the so called black metal bitches with their blasphemy shirts and bullet belts are all of a sudden running scared for their worthless fat asses I knew it".
This comment appears to have garnered the most attention. Why do you think that is? Would you care to elaborate on this comment? What led you state, "I knew it"?
It simply means that all of the tough talk and dress up went by the wayside as soon as shit got serious. it was instant.
No fact checking or looking into it with a clear head. Just straight to believing everything on the news and then directly into panic mode which led to victim mode.
"This page is for people who think like we think, and feel what we feel. please leave".
How do you think and feel? What kind of person is welcome on the Profanatica page? What kind of person is not?
They should already know.
People who have no place in this scene for some reason insist on staying in. They just won't admit that they don't belong.
Tags: covid-19, paul ledney, profanatica