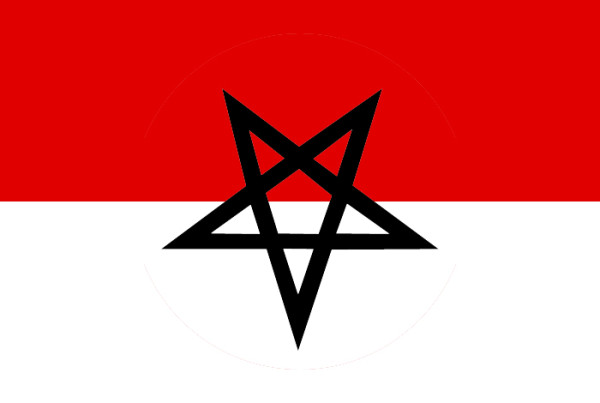 Article by Salomon Schicklgruber
Underneath you will find indications aimed at aspiring hessians with little to no consistent training habits physical or mental. As such, they are aimed at a first transition into a new mode of living and thinking. What we propose here should not be taken as definitive physical training paradigm, but a calculated guideline.

This is a plan that should constitute only the first month of structured, progressive training of someone just starting out with real training and not just casual "working out." However, is the basic aims are not reached, it indicates that training has not been taken with the seriousness it requires for it to effect change or that the initial level of the trainee is was so low that more time is needed.
Basic Physical Training
First of all, the beginner should be acquainted, in theory, with the following:
The proper way to jog.
The proper way to sprint.
How to fully stretch the upper and lower body.
How to perform proper push-ups. Correct posture, movement, flexion, etc.
How to perform proper chin-ups. Palms facing you and close together, which is the initially easier version for most people.
Having done the proper research, here are some exercises to be performed daily, not missing a single day:
Jog one mile in under 10 minutes.
Perform 2 maximum speed sprints of 25 meters, and 2 of 50 meters (the running track is marked in meters), taking no more than 8 minutes to finish all 4 sprints.
Full body stretch. This should take you at least 15 minutes.
Also having done research, you must alternate a day of push-ups with a day of chin-ups, and concentrate fully on these crucial, individual exercises each day, without missing a day:
Day 1: 4 sets of 3 slow push-ups, where the downward movement takes 2-3 full seconds, and the upward movement is fast.
Day 2: 4 sets of 3 negative chin-ups. In truth, these would be called "chin-downs" or "let-downs," I suppose, since they are started on the higher position with the arms flexed and the head above the bar. From that point, you must allow yourself to slowly descend to the position with arms extended, taking 2-3 full seconds.
In total, a complete physical routine of this sort, including the daily exercises and the alternated strength exercises, should take you no more than 45 minutes.
This stage is completed when the following basic goals are reached:
Being able to run a mile in under 8 minutes.
Being able to perform 10 proper push-ups at normal pace and perfect consistent posture.
Being able to perform 2 proper pull-ups in full movement starting in the lower position with arms extended.
Basic Mental Training
Every day, for take 10 minutes of your time to sit down and relax. during the first few minutes, breath deeply and try to stop thinking about anything, allowing the sound and sight of your surrounding environment to fill your mind. Then, proceed to focus on your breath exclusively, breathing in and out deeply.
Purchase and read Nietzsche's Thus Spake Zarathustra, a section at a time, convincing yourself to stop knee-jerk criticism and prejudice, and to simply allow yourself to experience the literature. Note your insights, misgivings, or any other thoughts on a notebook set apart for this activity.
This stage is completed when the following basic goals are reached:
Being able to sit relaxedly focusing your mind on your breath alone for 15 minutes undisturbed, unmoving.
Having finished Nietzsche's Thus Spake Zarathustra, and having written down at least 10 original, constructive insights of your own in your notebook.
Basic Musical Experience
Learn to strum and pick the guitar, learning to maintain tempo with your foot.
Study the musical concepts of melody, phrase and motif.
Learn to play power chords and practice making simple "phrases" out of them.
Obsessively train to perform tremolo-picking like a beast, or die in dishonor.
This stage is completed when the following basic goals are reached:
You can kind of play Mayhem's Deathcrush on the electric or acoustic guitar by following the original recording.
Write 7 different simple melody/motif-based riffs that are related, and which satisfy you. Then, arrange them so that they sound good in the following structure: [1][2][1][3][4][3][5][6][5][7].