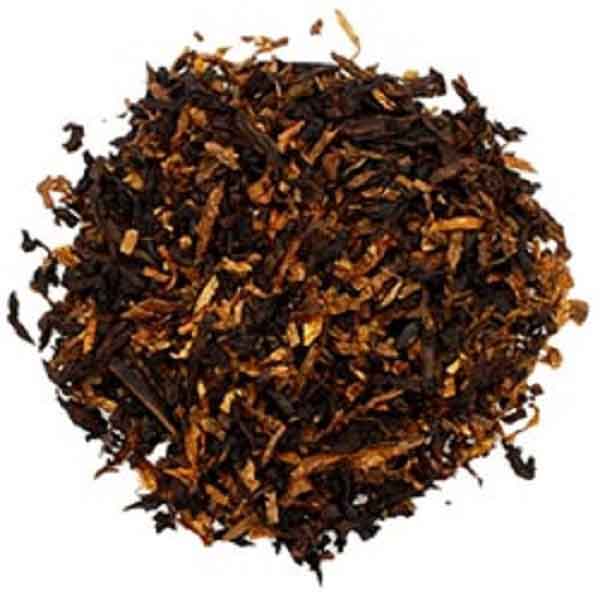 If you like strong English blends like Dunhill Nightcap, the full English offering plus Burley and strong Nicotine named Engine #99 from Cornell & Diehl should appeal to you as well. Where your standard English pipe tobacco comprises Virginia, Latakia and Oriental/Turkish strains, the Americanized English will add Burley and/or Perique as happens here. The result blends many textures into an identifiable form, much like a shag carpet turns all colors into a motion blur of difference.
In the case of Engine #99, the magic arises from the ability to restrain the incense-like Latakia with the more vinegar bittersweet Oriental tobaccos, then add some sweet and peppery Perique to thrust that forward, all while cruising on the base power of a mix of Burley and Virginia tobaccos. Like most blenders, Cornell & Diehl specialize in making many tobaccos out of a few ingredients, and they blend Engine #99 from the components of two other tobaccos, Red Odessa and Pirate Kake. This creates a tobacco of greater strength than most English tobaccos, but also more internal balance than the worst of them, similar to Dunhill Nightcap even if the ingredients differ with the omission of Burley in the the latter. As a result Engine #99 offers a velveteen full flavor with the Latakia and Orientals but smooths it out with the Burley and lets the Virginia, both sweet and powerful, do its work behind the scenes. This creates a tobacco suitable for all-day smoking if necessary but generally so intense in flavor and strength that it serves best as a coda to an event, if even the day itself.
Like most Cornell & Diehl blends, this recipe shows multiple stages of blending and treating the tobacco to not just marry it but ensure no jagged edges, even if part of the appeal of this tobacco is its over-the-top intensity. The components do not war with one another as they do with poorly conceived English knockoffs but instead harmonize with their differences balancing one another. Engine #99 does not take the English tobacco style anywhere it was not already going, but expands one of its paths to make the English flavor even more powerful. For this reason, it has cultivated an audience of English-lovers who nonetheless want more fire in their smoke and less of the sweet piquant nothing that many English tobaccos, under the influence of popular opinion, have become.
Quality rating:
4/5
Purchase rating:
5/5
Tags: burley, cornell & diehl, engine #99, english tobacco, latakia, oriental, perique, pipe tobacco, tobacco, turkish, virginia