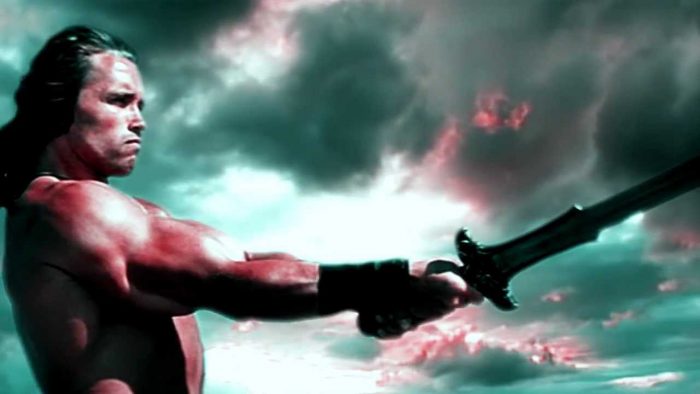 Avast young heshling! It is time to rise up, rise again! Take hold of the flame, the crown and the ring!
To guide the way and aid thee in thy quest, a powerful playlist of true heavy metal has been curated for thine journey.
HEAVY METAL OR NO METAL AT ALL
1. SUMMONING: Rhûn

A preliminary sonic invocation to lull the listener into another realm…
2. VIRGIN STEELE: Crown of Glory (Unscarred)

Indomitable Barbaric Romantic Victory!
3. QUEENSRŸCHE: En Force

Where the Pop, Metal, and Mentality of the 1980's all coalesce into a single unified vision…
4. FATES WARNING: Fata Morgana

The Dark Mistress of the Amentian Realms…
5. LOST HORIZON: The Song of Earth / Cry of a Restless Soul

From Luciferion to Lucent Grandeur Beyond the "Euro-Power" Zenith
6. MANOWAR: Hail and Kill

Of Desolation and Supremacy through Strife and Combat
7. MANILLA ROAD: War in Heaven

World-Weary Evocation of Smoke Enshrouded Mythologies
8. CRIMSON GLORY: Eternal World

"Things are not as they seem / (Why?)…
You are not as you were"
"Behold eternal world / Where time has no meaning / Reality is dreaming"
9. CLOVEN HOOF: Mistress of the Forest

The Ultimate Encounter.
10. LORD WIND: Field of Broken Swords

Coda: Perennial Meditation on the Ouroboric Aeons of Battle
Tags: 1980s, 1990s, 2000's, Ambient, Austria, cloven hoof, Crimson Glory, epic, fates warning, Heavy Metal, lord wind, Lost Horizon, manilla road, manowar, playlist, poland, power metal, queensrÿche, Summoning, UK, USA, USPM, virgin steele