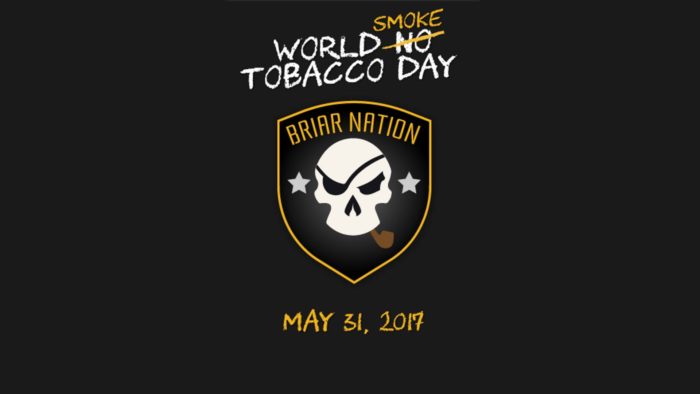 Your elected leaders and tax dollars go toward a nanny state that wants to tell you what you cannot do simply because other people are screwing up in many ways, and if the politicians pick the easy problems instead of the hard ones, they can get re-elected because they made an appearance of doing something while doing nothing that they can actually fail at.
The World Health Organization has designated May 31 as World No Tobacco Day, apparently speaking in pidgin language for maximum inclusivity. They want you to believe that our problems are mostly solved and so tobacco is a huge issue:
Tobacco use kills more than 7 million people every year and costs households and governments over US$ 1.4 trillion through healthcare expenditure and lost productivity.

"Tobacco threatens us all," says WHO Director-General Dr Margaret Chan. "Tobacco exacerbates poverty, reduces economic productivity, contributes to poor household food choices, and pollutes indoor air."

Dr Chan adds: "But by taking robust tobacco control measures, governments can safeguard their countries' futures by protecting tobacco users and non-users from these deadly products, generating revenues to fund health and other social services, and saving their environments from the ravages tobacco causes."
This is a scapegoat. When someone is 400 lbs, moves twice a day between desk job and sofa, eats nothing but cheeseburgers ("burg") and donuts ("freedom bread"), and also happens to smoke two packs of menthols a day, the only easy scapegoat is the tobacco. Only some people use tobacco, but it seems that everyone else is obese, eating junk food and not exercising while engaging in death-inducing commonplace habits that lower life expectancy while spreading misery and existential trauma.
But, we cannot blame jobs, fast food or not exercising. Too many people rely on those. So we blame smoking instead, which brings joy to many with no reduced length of life, but in the name of the few who die, our politicians strap on their armor, call to Sancho Panza, and ride forth on a crusade against the symbolic problem, solely so they can conceal the actual far bigger problems.
Fully fed up with this, a handful of tobacco activists launched "World Smoke Tobacco Day," a protest through sardonic critique that points out that in a world where most people are miserable, items like tobacco and alcohol do more good than harm. Not that democracy will listen, but the more voices we raise, the less our leaders have control of the narrative and the more likely their imminent fall becomes.
Tags: briar nation, democracy, pipe tobacco, tobacco, world health organization, world no tobacco day, world smoke tobacco day