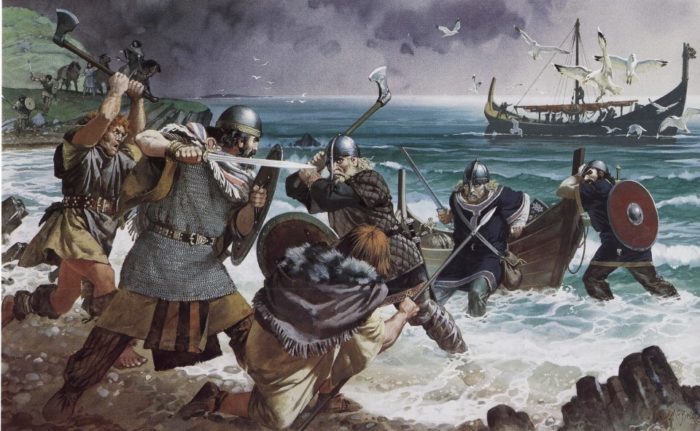 Heritage, ethnicity, race, and culture is important because there is much you can learn about yourself from your blood ancestors.  For years I never understood why, as an Irishman, I was always fascinated with Scandanavian history and culture until a distant relative traced my family's heritage all the way back to the 10th century.  It was upon learning of my distant relationship to Tomrair mac Ailchi, the viking king of Dublin, that I learned the truth of my savage tendencies- I was the decadent of vikings.  And perhaps it explains how, thousands of years later, I would serve as an editor of the most brutal metal website on the internet…
It was inevitable that the Scandinavian vikings would come to Ireland after storming terror and bloodshed onto England for many years.  Around the 900s their brand of pillage and plunder washed up on the shores of the Irish, who would get conquered and beat them back and get conquered again in a truly viscous cycle.  Eventually, the two mixed into a little known ethnic breed I proudly call my own:  The Norse Gael.
The viking spirit never left my bloodline, as many in my family willingly fought brutal wars and were drawn to violence and blood.  It explains why my IRA warlod great grandfather had to flee to America without his family after murdering police officers during the vicious guerrilla civil war being waged in Belfast.  And it probably explains why death metal became so important to me in my teenage years that I for many years refused to leave the house without wearing the t-shirt of a band that I worshiped.  The horror movies and the graphic surgery videos I couldn't wait to take bong hits to watch weren't just a teenage fad- it was something in my DNA that craved to be satisfied.  Despite the name changing from Tomrair to Tomar and finally to Toner, the viking nature of a once crowned barbarian king never truly left the gene pool.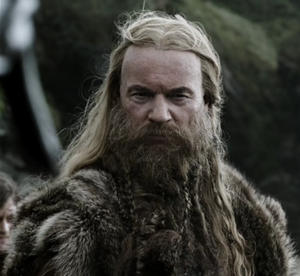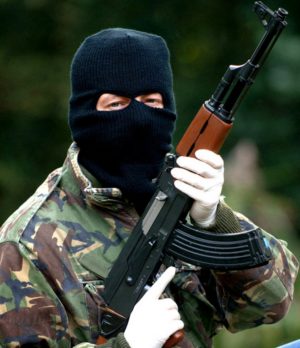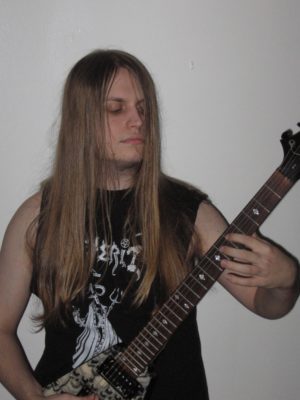 Bloodline of a death metal fan 900-2006
Today, as my people are being celebrated, I hereby toast a Guinness to the readers of DMU who may share similar genetic reasons for being attracted to the dark and violent aesthetics of death metal.  This includes Brett, who I imagine is watching Blazing Saddles and calling for the deportation of the Irish on his Amerika site right about now.  Cheers my friends, and never forget who and what you are.
Enjoy some Norse Gael musings below:
Tags: ancestry, Belfast, culture, death metal, DNA, ethnicity, genetics, Guinness, heritage, Irish, Irish Civil War, Norse Gael, race, St. Patrick's Day, Tomrair mac Ailchi, vikings, violence