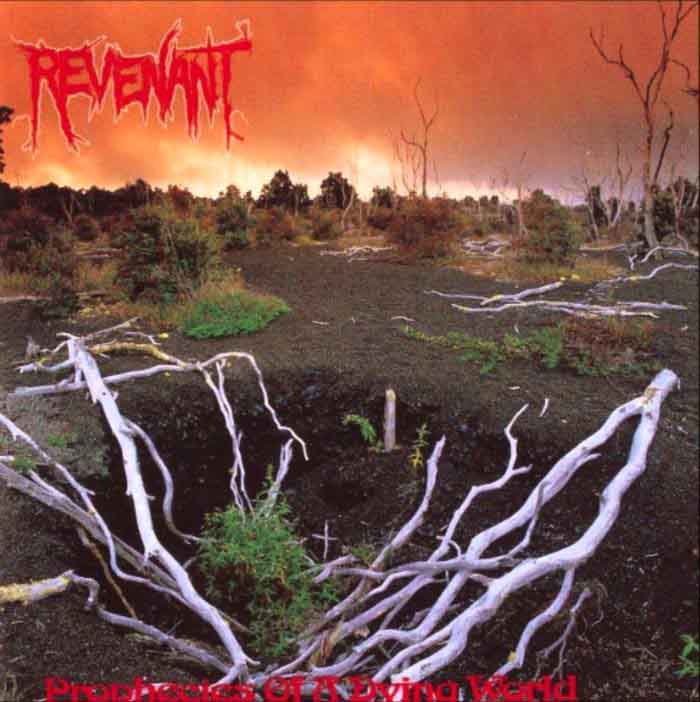 Revenant — standing astride Havohej and Incantation — influenced early death metal history with its brainy, idiosyncratic view of the world and its affirmation of the downfall of Western civilization. We are fortunate to present here today a bootleg submitted by one of our users which was attained from Hank Veggian of Revenant a few years ago.
This recording comes from a soundboard during the Revenant tour of Europe in 1991, back in the glory days of death metal and black metal. The original files came to us in .WMA format and in this they remain in order to avoid the sonic artifacts of transcodes. It offers a glimpse into the history of death metal and one of its most unique acts.
Tracklist
1. Prophecies of a Dying World
2. Spawn
3. Ancestral Shadows
4. The Unearthly
5. In the Dark of the Psychic Unknown
6. Asphyxiated Time
7. Distant Eyes
8. Valedictions
9. Degeneration
10. The Faithless (1-3)
While this will not appeal to current "death metal" fans with the attention span of a moth, it will provide a missing link in the history of death metal as a genre, and reward those who appreciate the depth required for any musical work worth listening to.
Tags: death metal, havohej, incantation, live, live europe 1991, Revenant