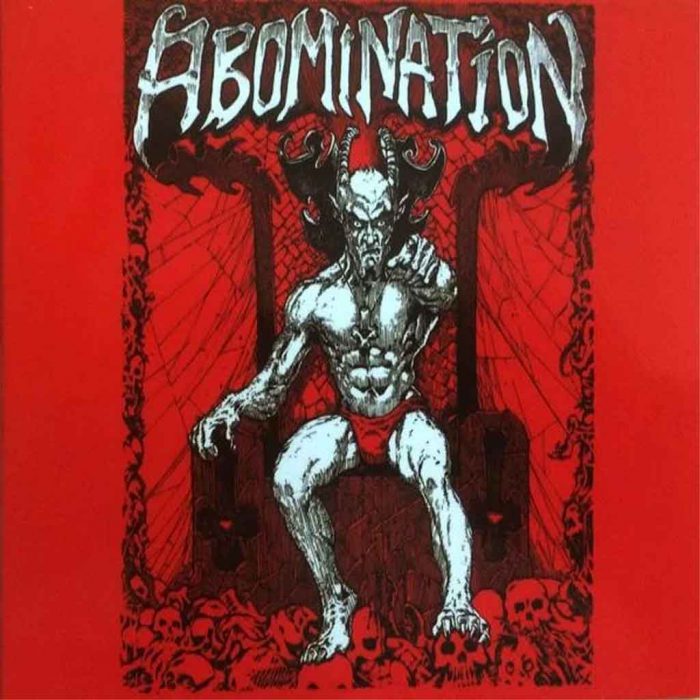 We all know the metal cycle: something gets press, people rush out to buy it, and then years later we see it in the sale bin as companies reduce stock in something which, since it is no longer in the metal media, is not selling. Right now the re-issue of the Abomination demos is getting this treatment.
Released in 2012, this digipak (ugh) CD contains two demos from the late 1980s from yet another iteration of the Paul Speckmann concept of metal, as usual with a recombination of other lineups into a new but familiar band. For those who are interested in the history of Master, Funeral Bitch, Speckmann Project, and Deathstrike, it is a gold mine of possibilities.
Tracklist
Demo 1988
Victim Of The Future
Social Outcast
Rape Of The Grave
Possession
Doomed By The Living
The Truth

Demo 1989

Over The Edge
Reformation
Impending Doom
Curses Of The Deadly Sin
Tunnel Of Damnation
Follower
You can score your copy from Hammerheart for a reduced price.
Tags: abomination, death metal, paul speckmann