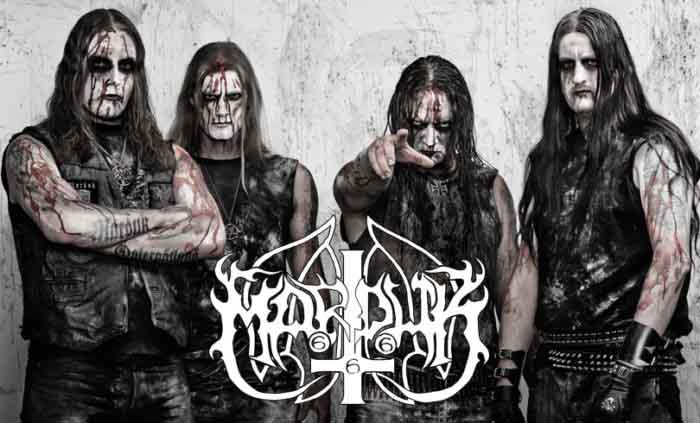 Antifascist and Communists have vowed to commit terrorists acts in protest of Swedish war metal (formerly black metal) band Marduk touring the US for the first time in years. The idiotic communist manlets are accusing Marduk of being a "crypto-fascist" band. They will not stop harassing the band, their fans, and concertgoers until all of them are sent to gulags (where work will set them free) or have hollow-point bullets shot into the back of their skulls in the bowels of police stations.
Oakland communist thugs Anti-Fascist Action Bay Area threatened the Marduk tour stop in Oakland in revenge for right-wing commentators making fun of the recent gay underground techno warehouse party fire. Another motive was Milo Yiaannopoulis's failed attempt to speak at leftist bastion University of California at Berkeley that was attacked by antifa terrorists:
Smash Fascism Austin is also threatening to attack the Austin, Texas date of Marduk's tour:
The Marxists are attacking metal's sacrosanct world of war imagery, including that of the Third Reich, as famously collected by Lemmy from Motorhead and Jeff Hanneman of Slayer. Are the reds going to attack Manowar as fascist Aryan Italian warriors, Quorthon as racist, and Iron Maiden and Bolt Thrower as British imperialists? What about Mayhem's Wehrmacht battle flags in their rehearsal room? Are the Marxists going to dig up Sid Vicious and sodomize his corpse for wearing a swastika shirt on television forty years ago? Imagine all the diseases they could contract from junkie necro sodomy and lust.
Marduk – Opus Nocturne:

Tags: antifa, antifascists, austin, Black Metal, censorship, communism, communists, marduk, metalgate, oakland, terrorists, texas, War Metal