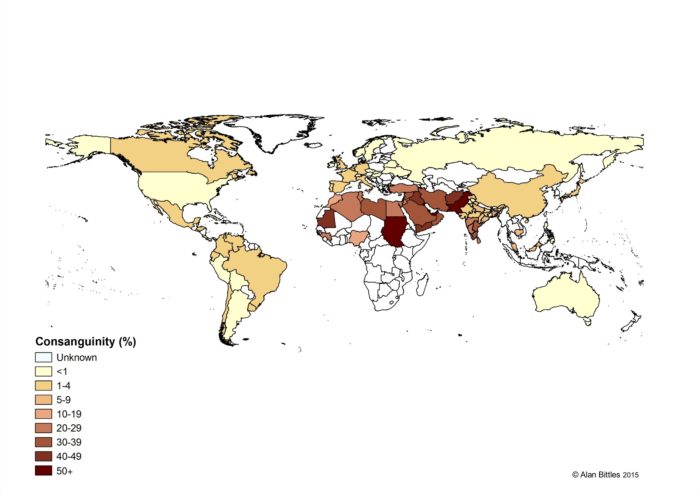 Saudi Arabia and the other too consanguineously bred Gulf monarchies are denying the fact that they support Islamic extremism in western states against accusations by the domestic German intelligence agency according to recent news reports. The Saudis are denying that they even support the Salafist ideology despite "Salafism" simply being an appeasing, more hen-pecked liberal term for Wahhabism, the fundamentalist Sunni movement founded in the 18th century that is the ideological bedrock of the Saudi monarchy.
Wahhabism was founded by Muhammad ibn Abd al-Wahhab in the 18th century and spread by earlier iterations of the Saudi state. It declared that earlier common Islamic worship practices in the Arabian peninsula were polytheistic and pagan, espousing a return to an imagined 7th century past and the supposed teachings of the barely documented Islamic prophet Mohammed. Wahhabis state that all, both Muslim and non-Muslim, who disagree with their revisionist interpretation of Islam are apostates who may be slaughtered at will. Since the 1960s, Wahhabists states such as Saudi Arabia and their citizens have spent billions of dollars per year on propaganda to the rest of the world, including mosques constructed in Western states. Their propaganda budget exponentially outstripped that of the entire then Communist second world after the oil crisis of the early 1970s. Wahhabist states remain the world's primary funders of Islamic terrorism.
Saudi Arabia, Kuwait, and Qatar have been caught red-handed trying to hide that they fund multiple organizations trying to indoctrinate Muslim youths in western states with the ultimate goal of making them into jihadists, stating that the organizations simply are not government organizations despite them being directly funded by their foreign ministries and private donations. These inbred Salafist states are looking to undermine Western nations from within. They have done nothing to take in Syrian refugees and have allowed a massive wave of rapists, thieves, and terrorists into Europe. This wave of criminals dwarfs the Mariel Boatlift of 1980 to Florida when the dead dictator Castro, eulogized by the leftist propagandizing press, dumped his prisons and asylums. The faucet of inbred criminals and terrorists must be turned off to protect European nations.
Tags: censorship, germany, inbreeding, islam, politics, saudi arabia