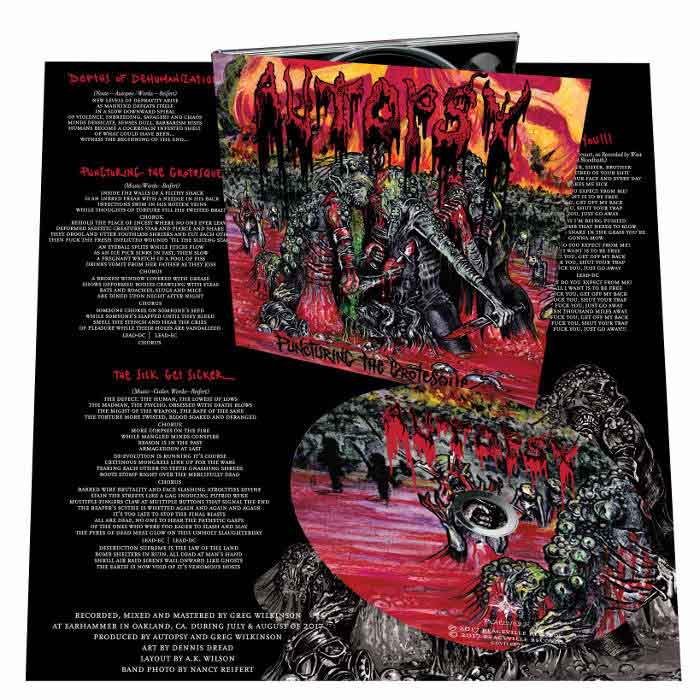 Autopsy have a mini CD coming out December 15th titled Puncturing the Grotesque on Peaceville Records.
This is sure to be a much better buy for compulsive fans than the cash grab split with Bloodbath that's coming out the same day. This even contains the same track that's on that 7″ without having any Swedish death 'n' roll dotards covering d-list death metal band Cancer.
Tracklist:
1. Depths Of Dehumanization
2. Puncturing The Grotesque
3. The Sick Get Sicker
4. Gas Mask Lust
5. Corpses At War
6. Gorecrow
7. Fuck You!!!
The CD may be pre-ordered here from Peaceville.
Tags: autopsy, compact disc, death metal, EP, news, peaceville, peaceville records, upcoming release