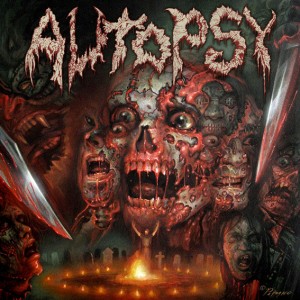 This July 2, Autopsy returns with their sixth studio album of horror and gore inspired death metal, The Headless Ritual.
Featuring the returning quartet of Chris Reifert, Eric Cutler, Danny Coralles, and Joe Trevisano, The Headless Ritual explores the all-out sonic assault of and varied tempos that made Autopsy famous as a death metal band with variation. The album was recorded and mixed April 2013 at Fantasy Studios, San Francisco, Calif. with Adam Munoz, and features cover artwork by renowned artist Joe Petagno (Motörhead, Pink Floyd, Led Zeppelin) and will be released on Peaceville Records.
Drummer/vocalist Chris Reifert said, "Expect nothing less than the monstrous brutality that Autopsy has been known to offer. Laurels will not be rested upon, trends will not be followed and mercy will not be shown. Mark your calendars for June and pick out a coffin to lie down and die in. Darkness and death await…"
Autopsy formed in 1987 in the San Francisco Bay Area and released four albums on Peaceville Records, beginning with Severed Survival (1989) and peaking with Mental Funeral (1992), which many acknowledge as their best work. After disbanding in 1995, Autopsy returned in 2010 with the EP The Tomb Within, followed by the release of the band's fifth studio album Macabre Eternal the following year.
1. Slaughter at Beast House
2. Mangled Far Below
3. She is a Funeral
4. Coffin Crawlers
5. When Hammer Meets Bone
6. Thorns and Ashes
7. Arch Cadaver
8. Flesh Turns to Dust
9. Running From the Goathead
10. The Headless Ritual
For more information, see the official Autopsy website or the mini-site on Peaceville Records.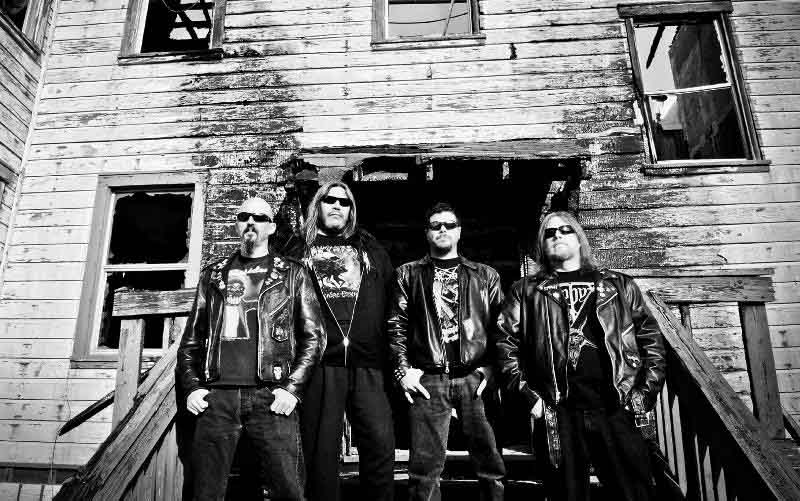 Tags: autopsy, death metal