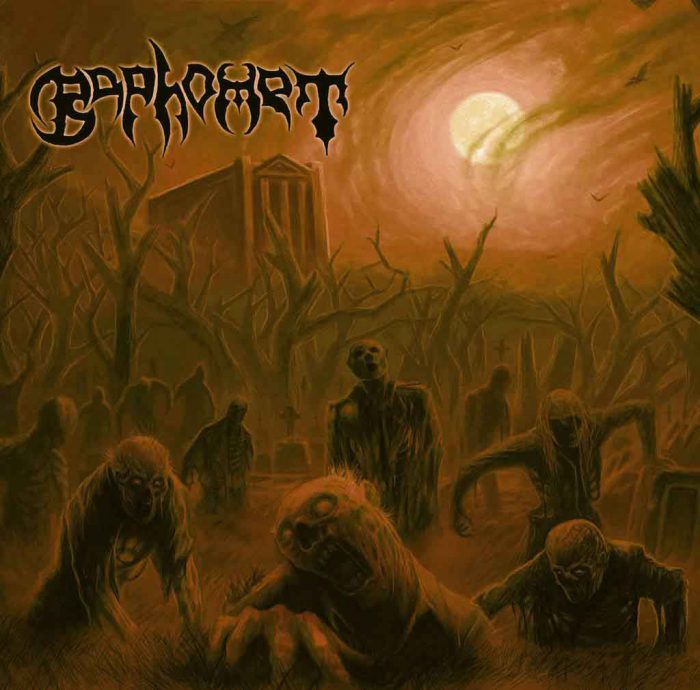 Baphomet like much early death metal represented the human subconscious, and the riff patterns and rhythms used in its songs reflect the thoughts just below our level of perception, a kind of framework to life discovered underneath the human hubbub, plastic, and chrome.
Sevared Records has just re-issued the first Baphomet album with the alternate mix that was described as crunchier and rougher by those who heard it. The label released the following description:
25+ years later the mighty Baphomet from Buffalo NY releases their rarely heard brutal death metal "test pressing " crunchy total speed death recorded in the glory days of the Buffalo Death metal scene! Awesome quality studio recording with 2 bonus live tracks!
Tracklist
1. Animation of the Dead (4:41)
2. Infection of Death (3:26)
3. Torn Soul (3:09)
4. Leave the Flesh (2:58)
5. Unholy (5:15)
6. Vile Reminisence (3:08)
7. Broken Krypt (3:39)
8. Spectral Maniac (4:31)
9. Boiled in Blood (4:36)
10. Unexpected Internment (5:09)
11. Boiled in Blood (live) (4:32)
12. Infection of Death (live) (3:33)
Tags: baphomet, death metal, sevared records